[PODCAST] Sarah Qian is not afraid of a challenge.
At just 26, when COVID was rearing its ugly head, Sarah was feeling entirely uninspired by her 9-5 work as a management consultant. Wanting to focus on her physical and mental wellbeing, she took 12 months off, and rather than committing to some much-needed R&R, she dove head-first into tackling what is arguably the biggest challenge in the vegan world. Cheese. More specifically, the serious lack of tasty plant-based options.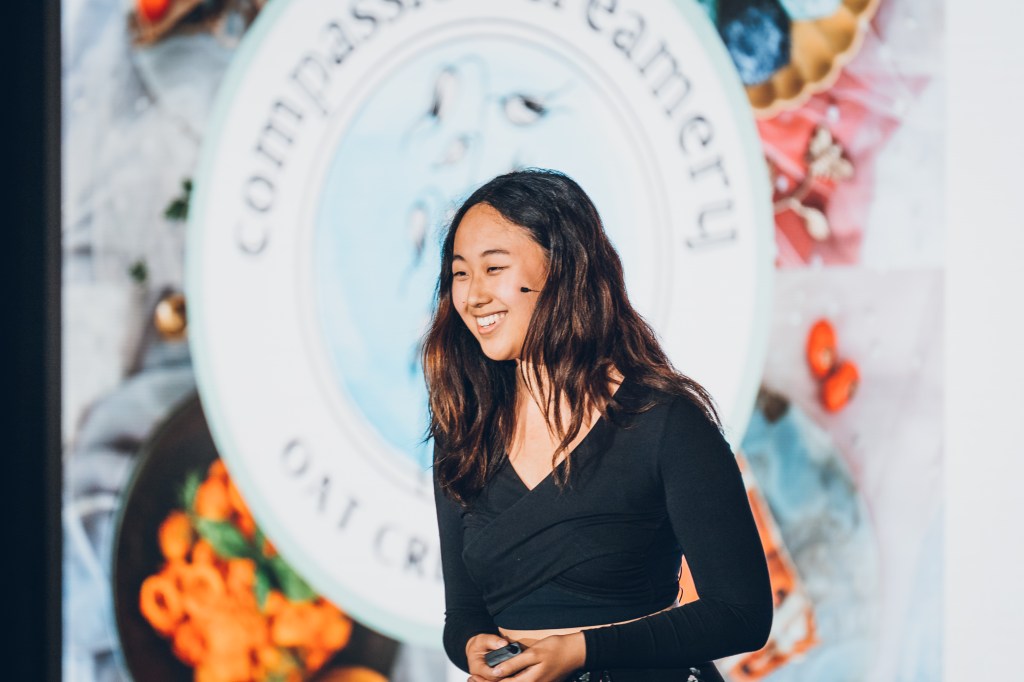 Fast forward a couple of years and Sarah is the founder of Compassion Creamery, home to the world's first oat-based cream cheese. Starting off in her apartment's kitchen, where the heavy lifting of R&D was completed over 18 months and 250-odd product variations, Sarah uses traditional dairy cheesemaking techniques to create a plant-based cream cheese that's free from coconut oils, starches, nuts and soy.
And while she's achieved some pretty incredible milestones over her business' relatively short tenure, she'll be the first to admit that it's not all been smooth sailing.
Here to share some hard (yet valuable) truths on the realities of start-up life, is Sarah Qian.
To stay up-to-date on the latest industry headlines, sign up to Future Alternative's enewsletter.