Australia's first conference for the cellular agriculture sector will see leaders from manufacturing, academia, government and investment unite to discuss how the industry can overcome key challenges to reach commercialisation.
Hosted by Future Alternative together with Cellular Agriculture Australia, the CellAg Summit will be held on Thursday 15 June, 2023, at Fishburners in Sydney's CBD.
The event program can be viewed here, and Early Bird ticket sales have been extended to this Sunday, 21 May.
Highlights from the program include panels such as:
CELL AG'S ROLE IN FEEDING THE WORLD – The role of cell ag in creating a more ethical, accessible and sustainable food system (Paul Bevan – Magic Valley; Jim Fader – Eden Brew; Geoffrey Annison – Alt Protein CRC; Darren Saunders – Office of the Chief Scientist & Engineer)
KEEPING IT LOCAL – How can we keep companies in Australia as they move towards commercial scale? (David Bucca – Change Foods; Michele Stansfield – Cauldron Ferm; Damian Frank – All G Foods)
IS SCIENCE HOLDING US BACK? – What is "the science" not letting us do, and how should we structure research partnerships to overcome these gaps? (Andrew Laslett – Magic Valley; Ian Paulsen – Macquarie University; Anna El Tahchy – Nourish Ingredients; Sonja Kukuljan – Noumi)
INVESTOR INSIGHTS – The current investment landscape and what new companies should consider when raising capital (Simon Newstead – Better Bite Ventures; Sarah Nolet – Tenacious Ventures; Gabrielle Munzer – Main Sequence Ventures; Anna Tao – CSIRO)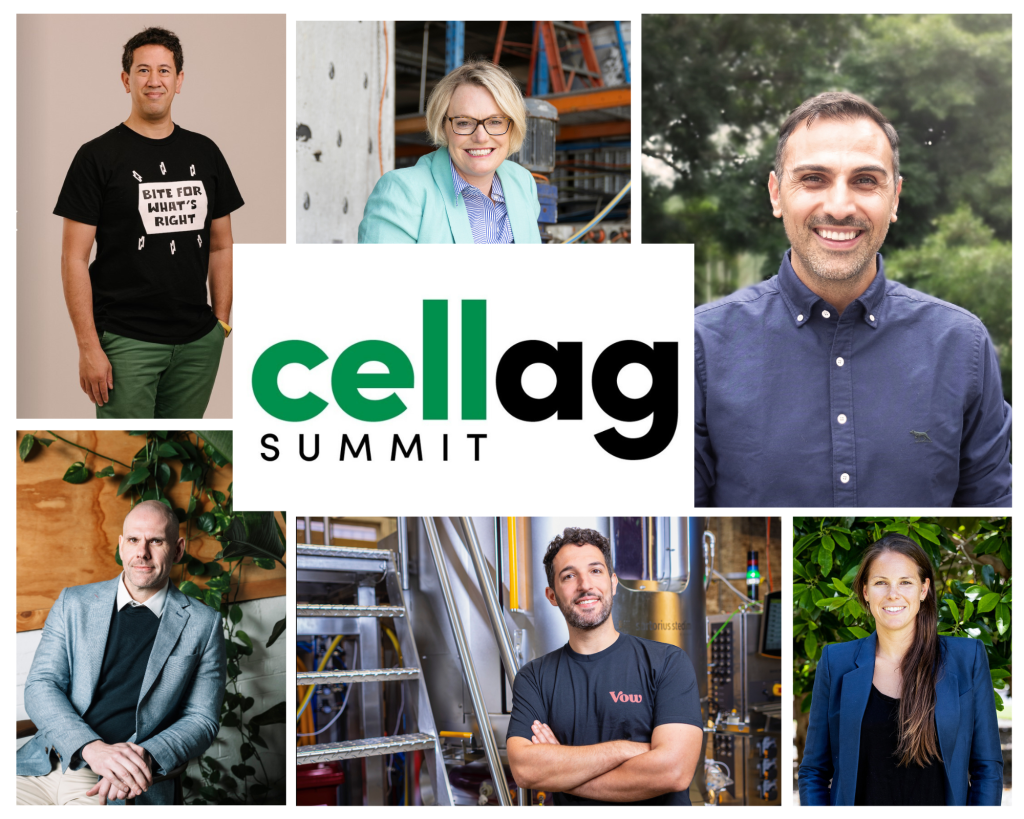 The conference will also include a debate featuring self-confessed 'frenemies', Dr Paul Wood (Monash University) and George Peppou (Vow) who will discuss whether or not cultivated meat can scale to the point where it has a real and lasting impact on food security in the decades to come.
The CellAg Summit is supported by the NSW Government, All G Foods, Vow (GOLD sponsors), Sartorius (SILVER), Merck and Eden Brew (BRONZE).
For sponsorship enquiries, email Future Alternative's editor, Danielle Bowling at dbowling@intermedia.com.au
To stay up-to-date on the latest industry headlines, sign up to Future Alternative's enewsletter.