A networking event for professionals in the alt proteins space was hosted in Sydney last week by market research firm Alternative Proteins Global, attracting a diverse group of attendees from throughout the Australian alt protein community. 

The event – which was held at Level 2 Sydney Start-up Hub (Fishburners) – attracted over 80 attendees, half of which were first time attendees to alt protein or plant-based industry events.

According to event host and APG Founder & CEO, Nicholas Dahl, besides plant-based founders, start-up employees, industry organisations, and government, a large portion of visitors were students or recent graduates looking for opportunities in the sector.   
The activity also hosted a range of speakers from industry, recruitment, and business to share their viewpoints on the state of the plant-based sector.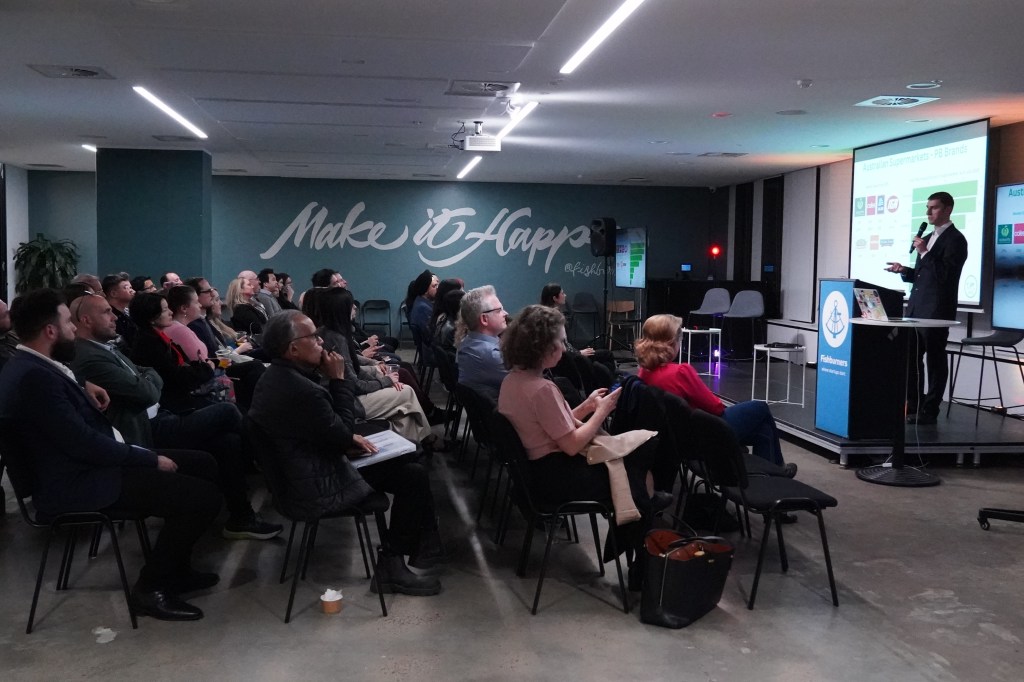 Dahl shared his firm's latest statistics on the domestic alt protein industry, which showed that Australia ranked high globally at 8th place for total alt protein investment in the past 1.5 years at approximately $188M AUD, or 3.3% of the total global investment.

"The success of this first event with over 80 attendees and relatively little promotional efforts showcases the demand for events on sustainable foods," Dahl told Future Alternative.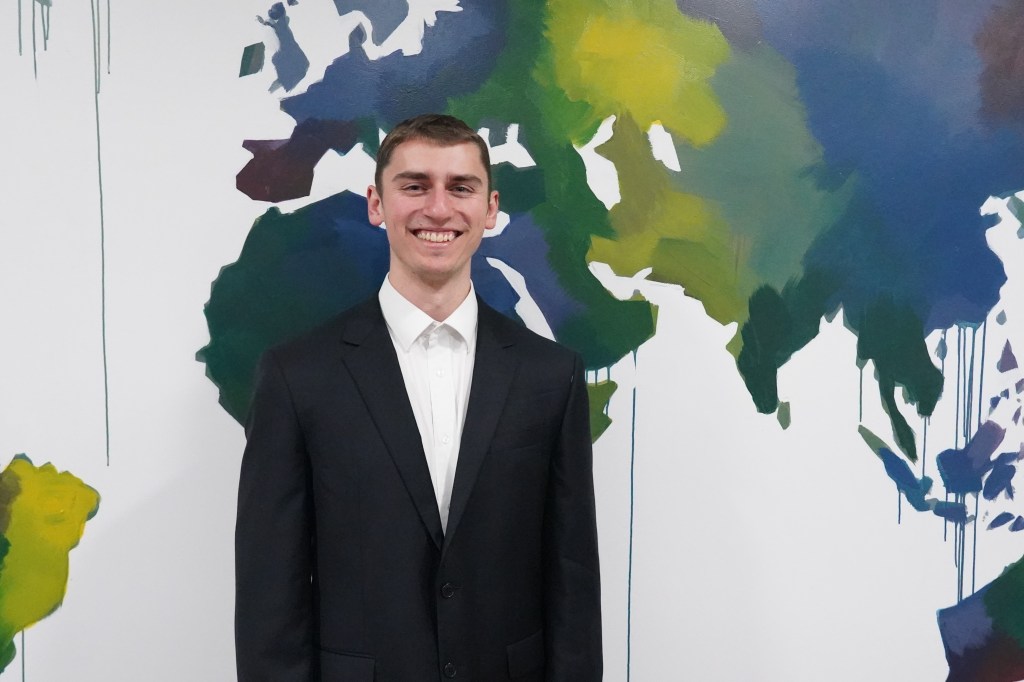 APG Founder & CEO, Nicholas Dahl

Teresa Romanovsky, director of opportunities at Careers for Purpose, shared insights into the alt protein sector's job market and the skills and experiences most in demand. She spoke about how the event's robust attendance pointed to positive trends in the industry.

"It is clear from the positive turnout and response of this inaugural event hosted by APG, and other events I have attended over the last couple of years, that there is an ever growing interest in the science, technology, and commercialisation of this sector, not least to mention the myriad societal benefits it will bring," Romanovsky told Future Alternative.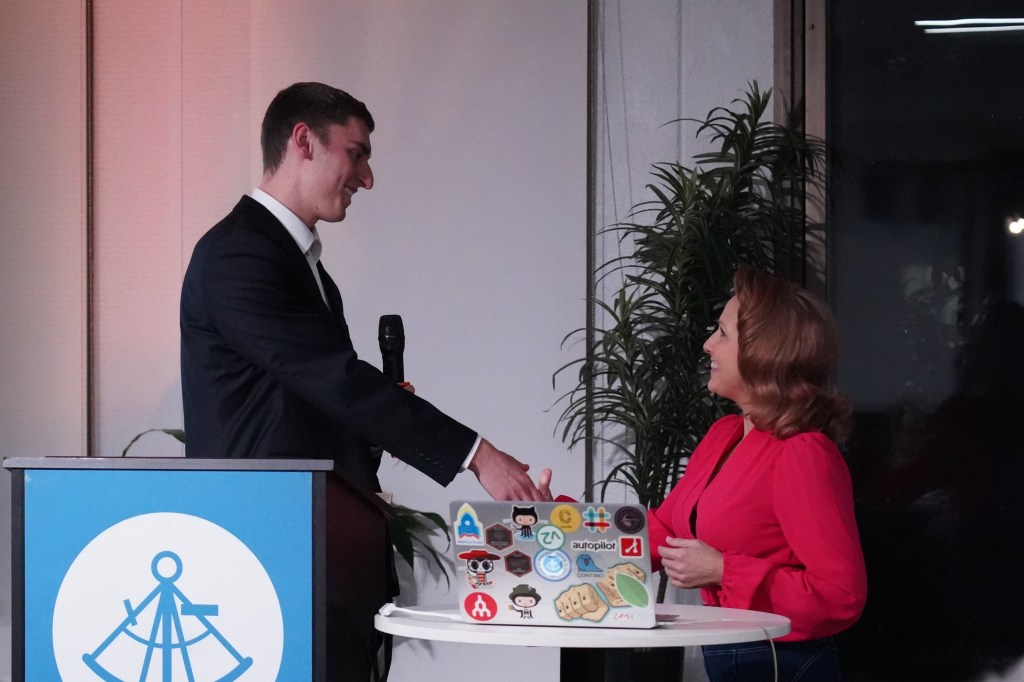 Dahl with Teresa Romanovsky, Careers for Purpose
Sarah Qian, founder of breakout plant-based cheese brand Compassion Creamery, spoke at the event about her startup journey.

Qian said she was strongly encouraged by the strong participation in the networking night.

"It is heartwarming and inspiring to see so many like-minded individuals collectively join together with hopes of achieving a more ethical, sustainable, and compassionate future. This is truly what fuels me to keep going," Qian told Future Alternative.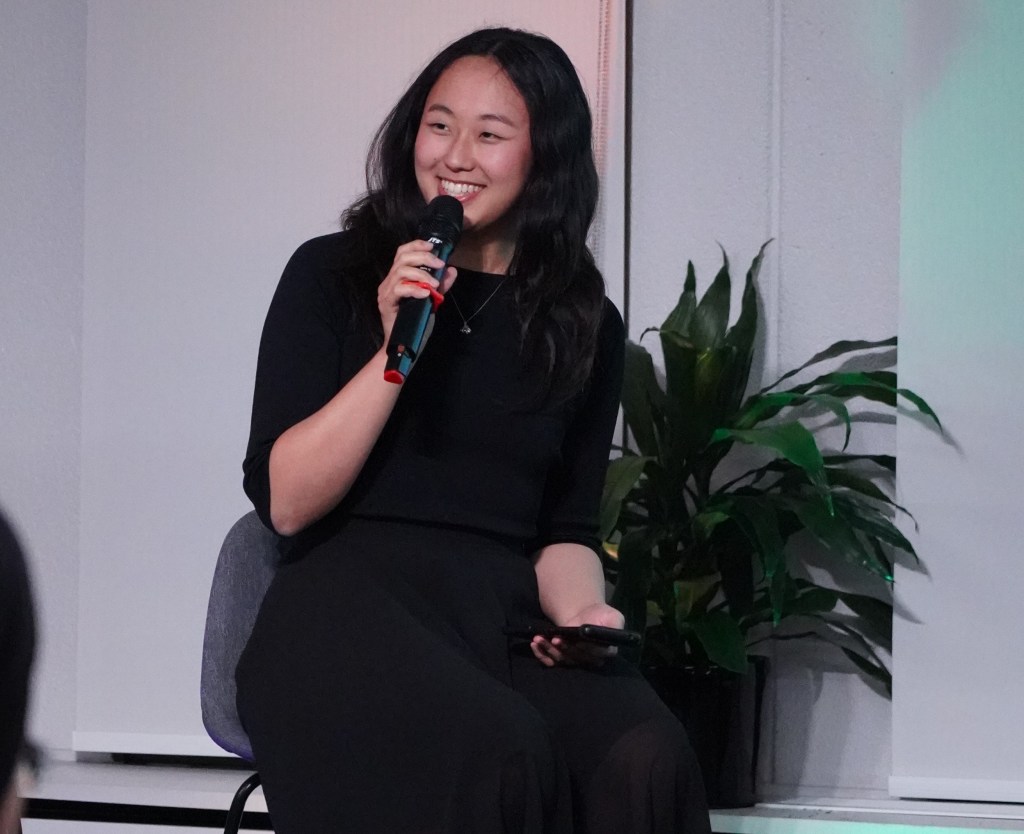 Compassion Creamery Founder, Sarah Qian

Allen Zelden, co-founder of plant-based modern manufacturing accelerator, Plantform, spoke about the industry from the production and marketing side.

"In attending and supporting the inaugural APG event, it was my firm hope to 'ignite' the energy of those in the Australian plant-based foods ecosystem in the face of recent industry uncertainty and challenges," said Zelden. "But after meeting and speaking with so many business owners, government representatives, and foodservice operators, it's clear our category is very much ignited!"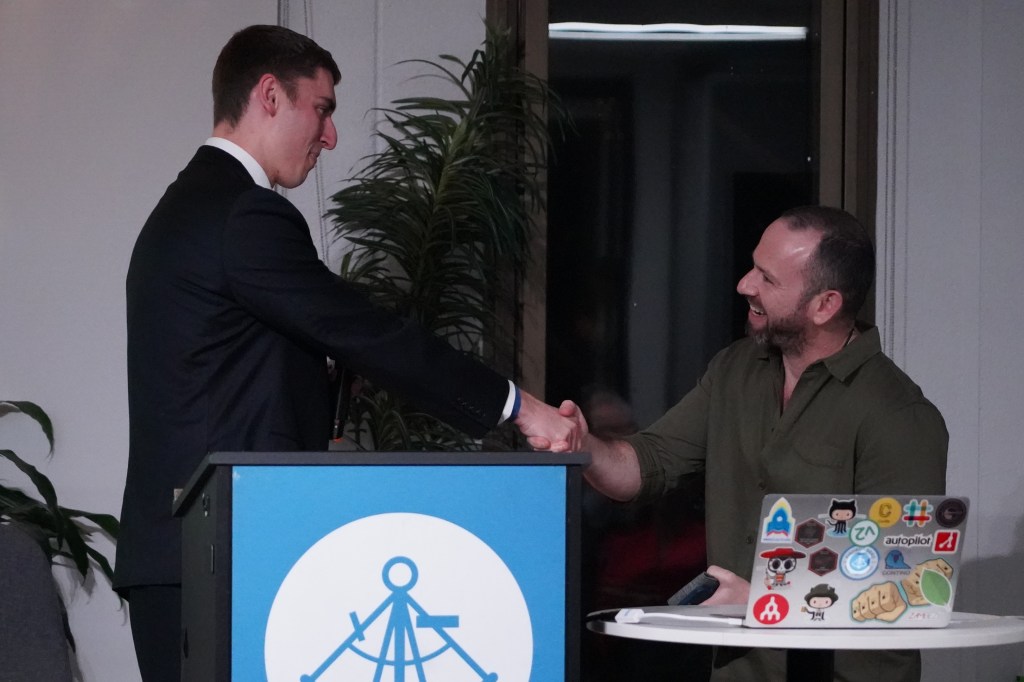 Dahl with Allen Zelden, Plantform

Gaurav Sharma from plant-based chicken brand Shandi Global also participated in a Q&A.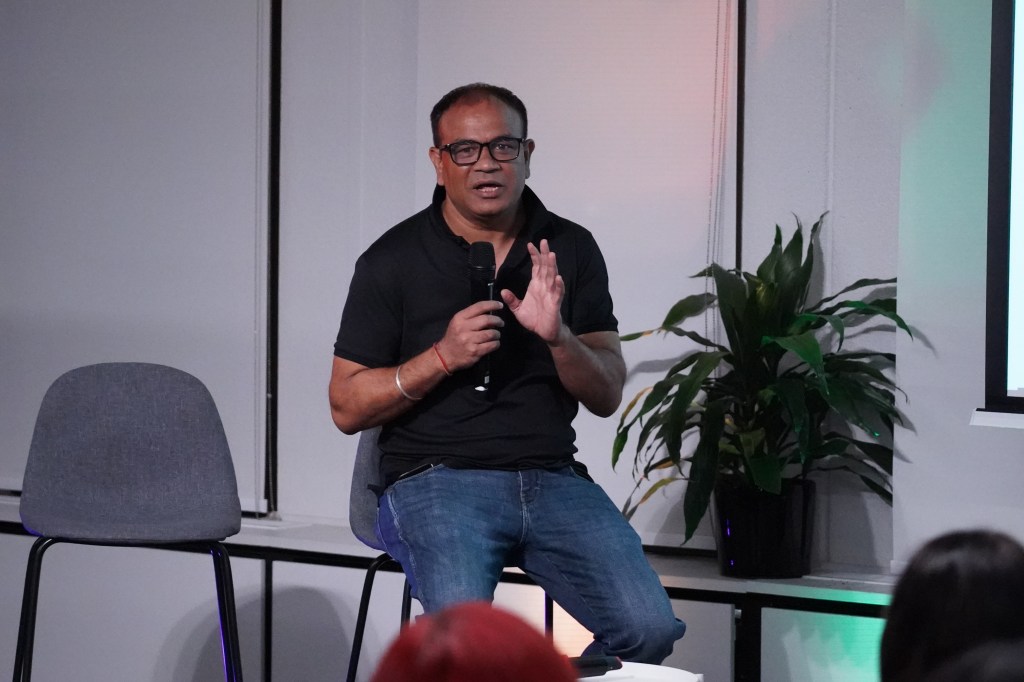 Gaurav Sharma from Shandi
The networking night additionally served as an opportunity for plant-based brands to present their latest offerings for visitors to experience. Among them was Fascin8foods founder Jenny Joseph, who showcased her company's mushroom-based meat products.

"The APG networking event was an excellent networking night not only for new business development but also validated that the alternate protein industry is not going away, regardless of the 'recalibration' that is often normal in new emerging industries that have strong initial growth," Joseph told Future Alternative.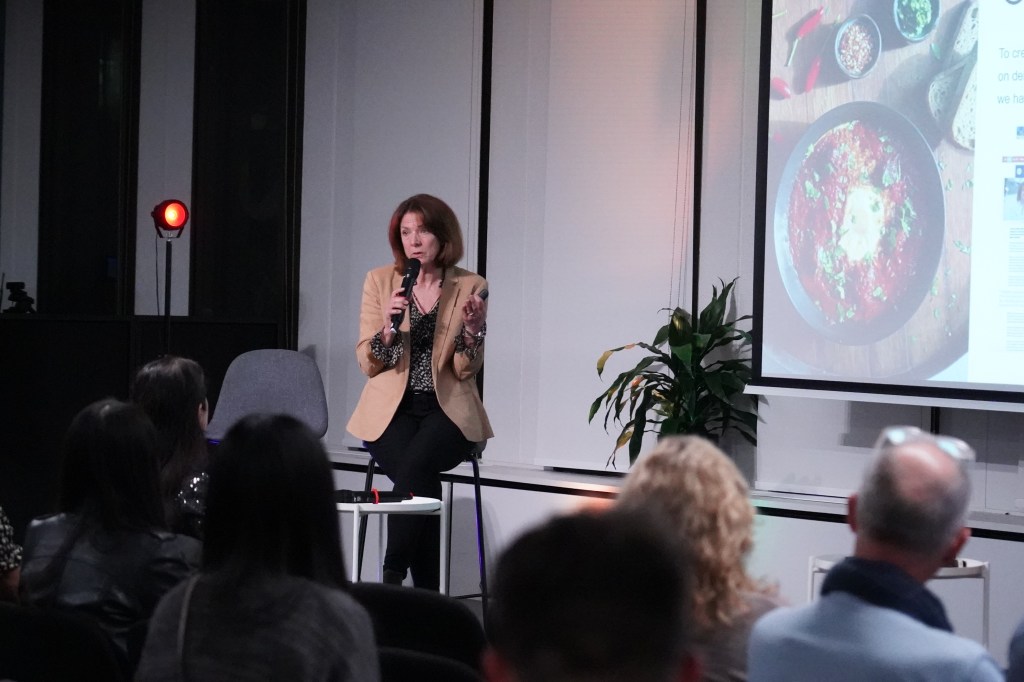 Jenny Joseph from Fascin8foods
Visitors were treated to plant-based cuisine from Shandi, Fascin8foods, and Compassion Creamery.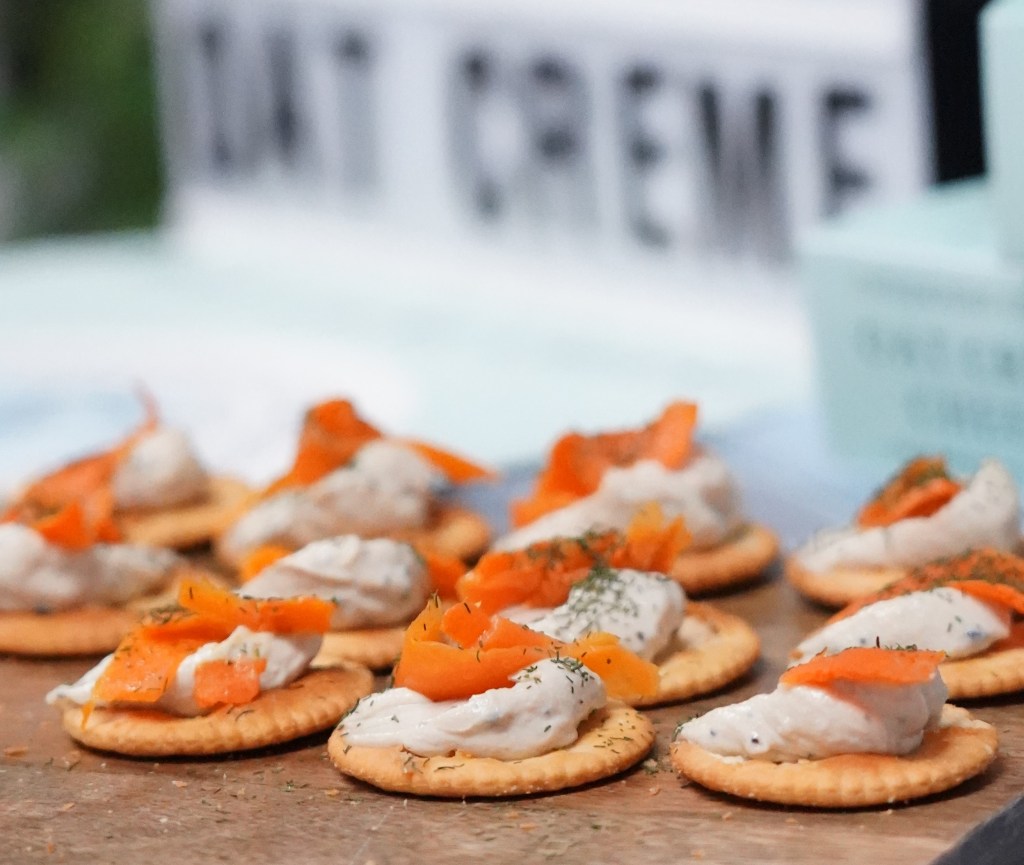 Plant-based salmon with creme cheese from Compassion Creamery

Dahl told Future Alternative that APG is currently looking at opportunities to host further networking events and a possible industry conference in Sydney in the future.

To stay up-to-date on the latest industry headlines, sign up to Future Alternative's enewsletter.