Domino's Pizza's has launched a new plant-based offering, following its recent partnership with industry leader, Impossible.
Australian and New Zealand consumers can now select from a dedicated Impossible Pizzas menu, which includes options such as:
Impossible Godfather – Plant-based beef patty, capsicum, diced tomato and kalamata olives
Impossible Fire Breather – Plant-based beef patty, jalapenos, diced tomato, red onion and chilli flakes
Impossible Double Beef & Onion – Plant-based beef patty, onion, BBQ sauce base
Impossible Supreme – Plant-based beef patty, pineapple, mushroom, capsicum, red onion, oregano and spring onions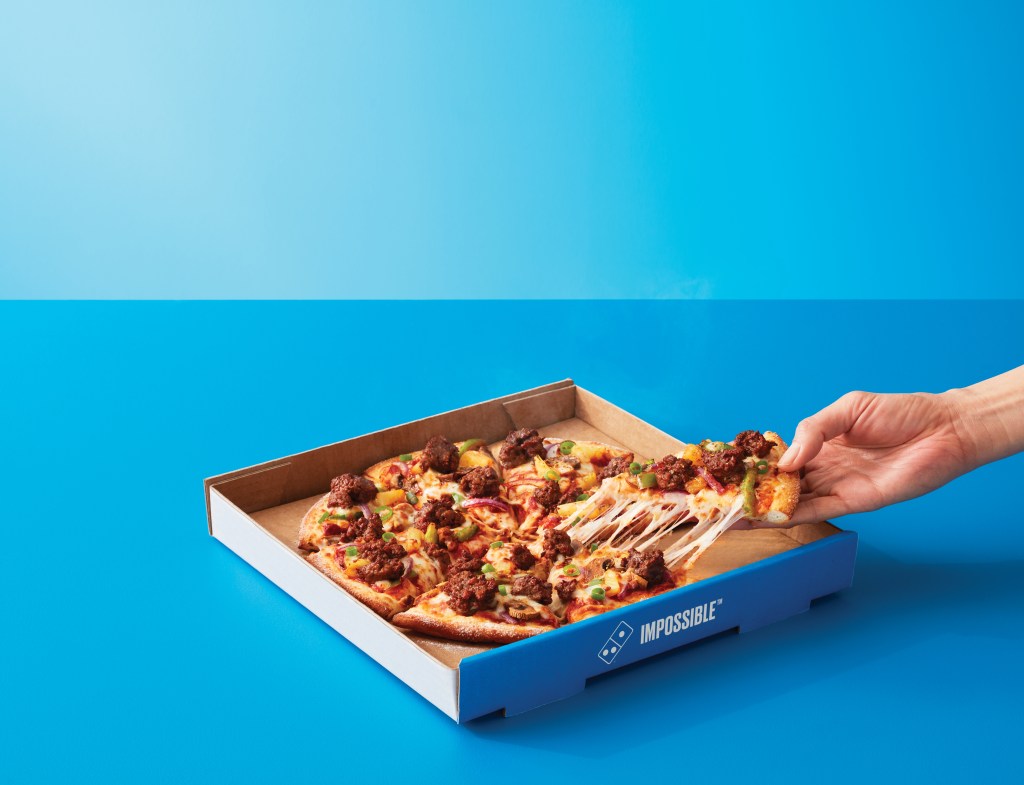 California-based Impossible Beef is a pioneer of plant-based meats and has recently increased its activity in the Australian market, partnering with other foodservice brands including Butter and Grill'd, launching a plant-based pork concept and also entering the retail space, on shelves at Woolworths.
Domino's Chief Marketing Officer Adam Ballesty said the new range is catering for consumers who are interested in plant-based eating, and are increasingly aware of the sustainability of their food choices.
"We know that people are actively seeking more sustainable food options, but it is also critical that these alternatives deliver on taste and a great pizza experience," he said.
"The Impossible Beef pizza topping does exactly that. It has all the flavour and texture of juicy, authentic minced beef, but with far less environmental impact.
"Whether you're looking to reduce your traditional meat consumption or mix up your menu with flexitarian choices, Domino's new Impossible Pizzas provide all our customers a meaningful option without compromising on taste."
To celebrate the Impossible Pizzas launch, Domino's is offering 30 percent off a Large Impossible Pizza between 24 October and 4 December.
Listen to Future Alternative's podcast episode with (now former) VP of International at Impossible Foods, Nick Halla.
To stay up-to-date on the latest industry headlines, sign up to Future Alternative's enewsletter.