Australia's mission-driven cell ag leaders are looking to grow and scale-up as quickly, efficiently and affordably as possible, and if that means moving off-shore, so be it.
Leading cell cultivation and precision fermentation companies attended Australia's inaugural CellAg Summit recently, discussing how Australia can keep innovative companies, technologies and talent on-shore.
The consensus was clear. While companies including Vow, Change Foods and Cauldron Ferm would love to base themselves in Australia as they continue to grow, the grass may be greener elsewhere.
Change Foods, which is using precision fermentation to create animal-free dairy products, was founded in 2020 as a US-Australian food tech company. Today, however, it's run largely off-shore, with its headquarters in California and a commercial manufacturing facility in Abu Dhabi.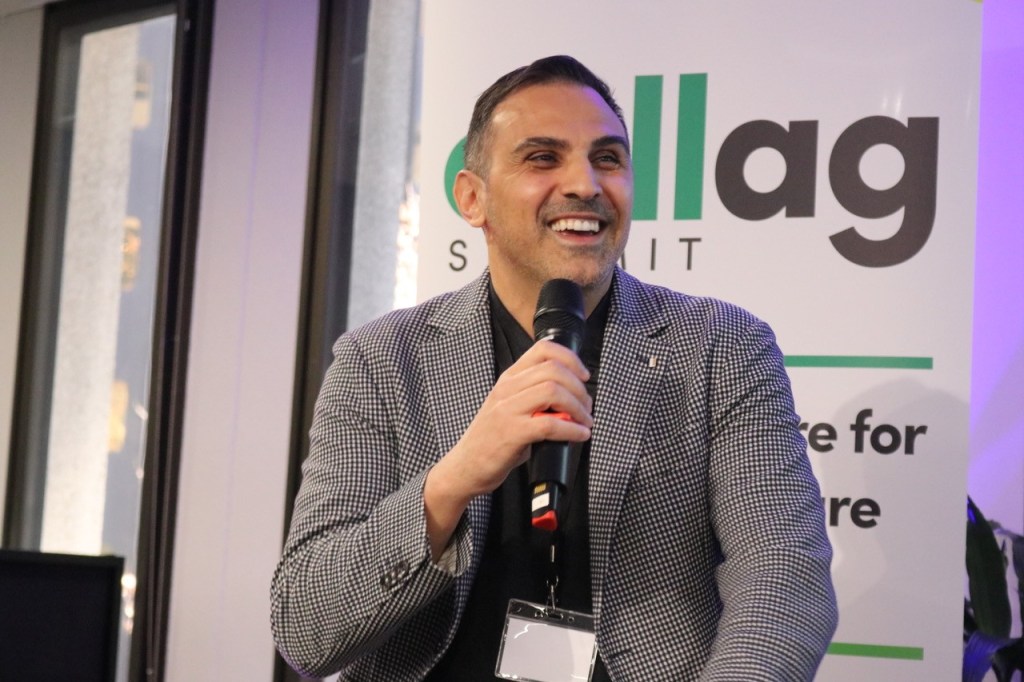 Founder and CEO, David Bucca, said achieving mass scale and coming down the cost curve as quickly as possible are hugely important priorities for the business.
"From the start, we've always been very open-minded in terms of our geographical focus. We didn't have a wedded idea to stay in Australia, even though we want to be in Australia. It's always been about finding the place that's going to provide us with the best opportunity, given all the challenges that we already have to solve for," he said.
In October 2022, Change Foods announced it would build a large scale manufacturing plant in Abu Dhabi, housing 850,000L fermenters – capable of producing the same amount of dairy proteins as 10,000 cows. According to Bucca, the UAE has been incredibly hospitable, presenting Change with unrivalled support and opportunities.
"The reason why the UAE was so attractive is that we're directly linked to the Ministry of Economy, so we're getting CapEx support of $50 million, direct investment into the facility. It's the cheapest gas and electricity we've found globally. They've got a whole greening plan, and we can get a greenfield site up and built in two years," he said. "The Abu Dhabi Investment Office can provide anywhere between 25 and 45 percent rebates in high tech CapEx, skilled labour, land lease, energy. So all of these things feed together, and when you stack up the economics of it, [other regions] would have to be competitive with that."
Vow, Australia's largest cultivated meat company, which has submitted its first product for regulatory approval in both Singapore and Australia, has also taken control of a large portion of its value chain, bringing much of its manufacturing scale in-house.
Vow's manufacturing capability, based in Sydney, continues to grow, with the company currently operating at 2000L scale, and working towards increasing this to 15,000L by the end of the year. While Vow is happy calling Sydney home for now, like Change Foods, it's open to opportunities off-shore.
Head of manufacturing, Sam Paterson, said "We want to know how to operate at that [15,000L] scale. And then we're thinking 'OK, how do we do 100x or 1000x from there?' That may or may not be in Australia. We're very open-minded and we've got to consider the competitive landscape.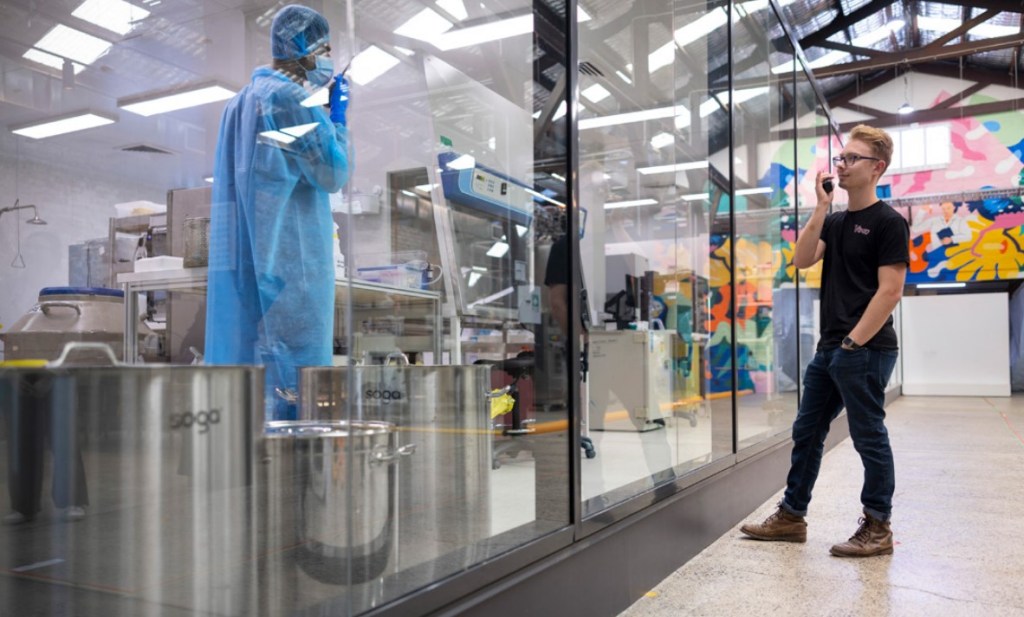 "It's really important for us, for the mission, to actually have an impact, so we've got to scale aggressively, and fast. That requires us to be thinking in these order of magnitude leaps, in relatively short order … We've got a facility [in Sydney] that we can expand in to for now, but there's a lot to learn. Going beyond that, we're very open-minded," he said.
"We want to stay, but…": the challenges of growing in Australia
Cauldron Ferm is an Australian start-up offering a unique bio-acceleration process that exponentially scales-up any precision fermented prototype to commercial quantities faster and cheaper than traditional production methods.
The company, which recently secured over $10 million in funding, is aiming to tackle some of the biggest hurdles that cellular agriculture faces as it grow, namely access to infrastructure.
Co-founder and CEO, Michele Stansfield, said she's fielding a number of enquiries from US and European-based companies looking for manufacturing capacity abroad, and like Vow and Change, she'll consider expanding overseas if she can't fulfill her clients' needs from Australia.
"We are not tied to Australia; I'll make that very clear," she said. "We are currently in talks with three companies in the US to build facilities there. We don't want to go, but we have a business to run; we have investors to please."
Stansfield said the federal government needs to start taking food security and related industries like cellular agriculture seriously, otherwise Australia could miss out on a significant opportunity.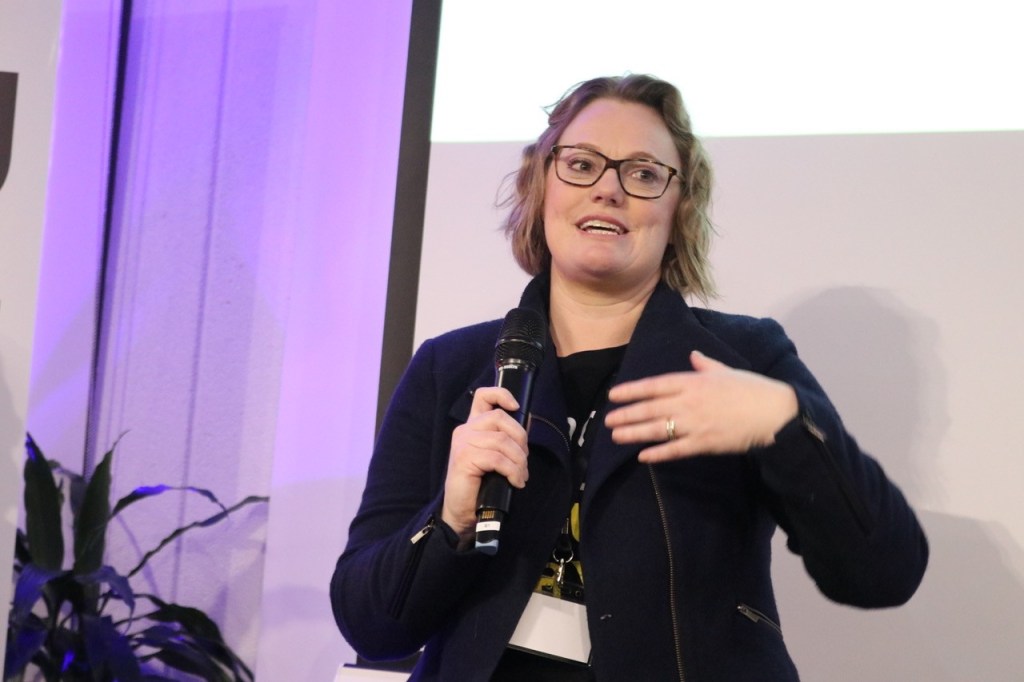 "It has to be driven from the top, otherwise people will leave – like Change Foods has gone. We want to stay; we've got great relationships with Queensland, South Australia and Western Australia, but it needs to have more substance."
While both Paterson and Bucca said they'd had positive experiences with the government, they agreed that the 'mismatch' in pace and timelines was problematic.
Citing his experiences in the UAE, Bucca suggested that government support should be industry-led. "The industry has to come together and create a package for the government to support, rather than rely on the government to drive that.
"From a start-up perspective, what problem are you trying to solve? For the government, that really helps. Food security is a major issue in the Middle East, and so that worked tremendously well for us, because there's a huge driver for them to become more food independent. What's the equivalent problem here in Australia that we're solving for? I think that will help the government to get behind it."
Listen to our podcast episode with Bucca below.
To stay up-to-date on the latest industry headlines, sign up to Future Alternative's enewsletter.