Just 3.5 years since being founded, Vow has cut the ribbon at what it claims is the southern hemisphere's largest cultured meat facility.
Established by George Peppou and Tim Noakesmith, Vow is Australia's largest cultured meat company and is backed by investors including the NSW government, Blackbird, Square Peg, Grok and Tenacious Ventures.
This week, the start-up officially opened Factory 1, which has the capability to produce up to 30 tonnes of cultured meat annually.
Located in Sydney's Alexandria, the facility has already produced a number of successful runs, with Vow preparing for its imminent launch in Singapore, where its cultured quail product will be served in leading foodservice establishments. And Australia could be next, with Vow currently working with the local regulator to become the country's first approved cultured meat product.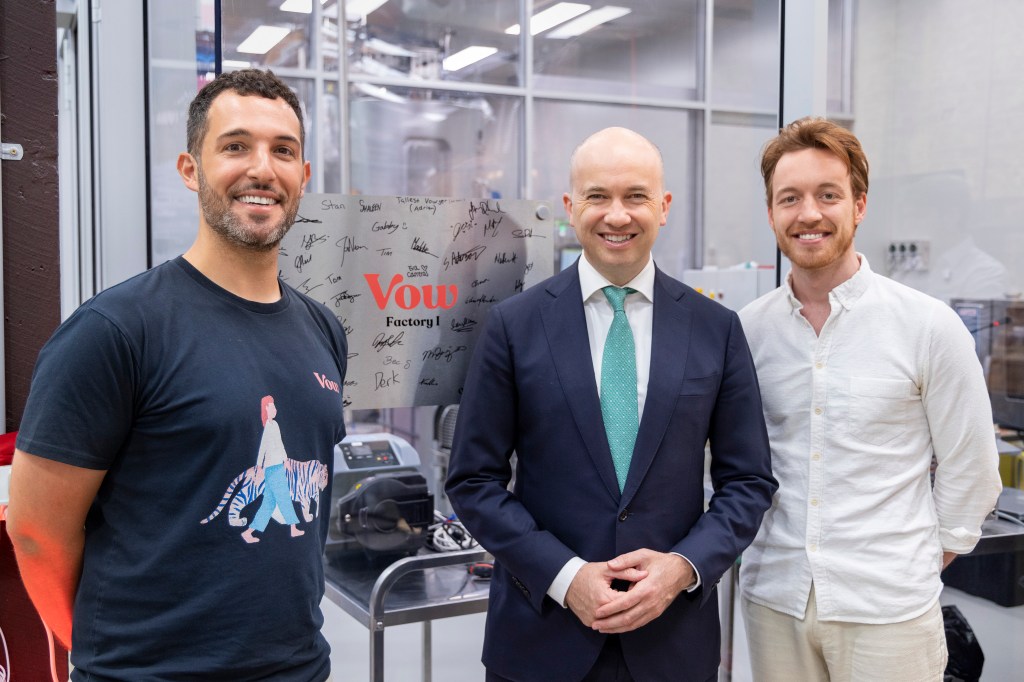 When it's easier to tackle the unknown
"With Factory 1, Vow has quietly become a world leader in cultured meat. We are now operating at world leading scales and have achieved all of this in just 3.5 years, with a fraction of the capital," said Peppou.
So how have they done it?
Talking to Future Alternative, Peppou credits the company's rapid rise to two things. Firstly, its wholehearted commitment to 'first principles problem solving' sees Peppou and Noakesmith constantly breaking down complex problems into their foundational elements, looking at what really needs to be addressed, and what's just getting in the way.
"Whether it's simplifying production processes, simplifying some of the biological challenges, or taking lateral routes around them, the culture of efficient, first principles problem solving is a core part of who we are and why we've been able to achieve this," Peppou said.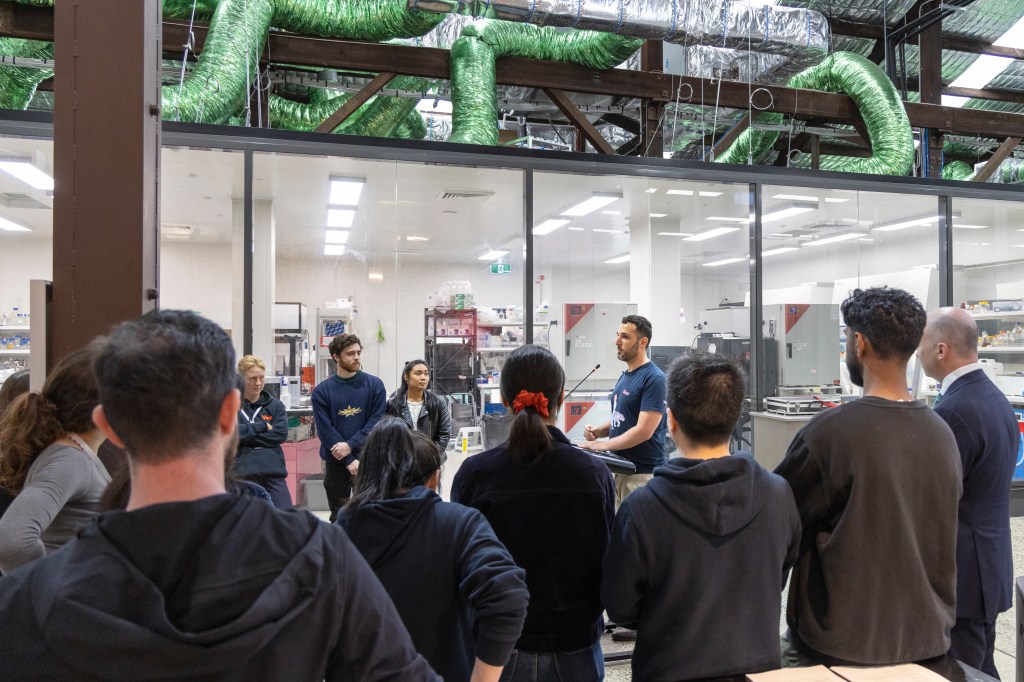 Then there's Vow's actual product offering. Rather than working to replicate meats we're all familiar with – think chicken, beef and lamb – Vow is creating entirely new animal proteins, or ones that our palates probably wouldn't recognise.
"Because we're not trying to replicate animals, a lot of constraints are removed. We don't have to make chicken, beef, or pork cells work. We can just look for cells that are easy to culture and are also really tasty and nutritious. So, counter-intuitively, by doing something which looks harder – inventing new meat – we drastically reduce the technical challenges we need to solve," he said.
One of the biggest criticisms that existing protein alternatives face is that they don't taste, feel or cook the same as their traditional counterparts. But if consumers aren't sure what alpaca or turtle meat tastes like, it removes significant challenges for companies like Vow.
"It's like starting with a clean slate; we're able to approach some of the problems that other companies have been stuck on much more quickly, and get to a point where our products could be ready to go to market much sooner."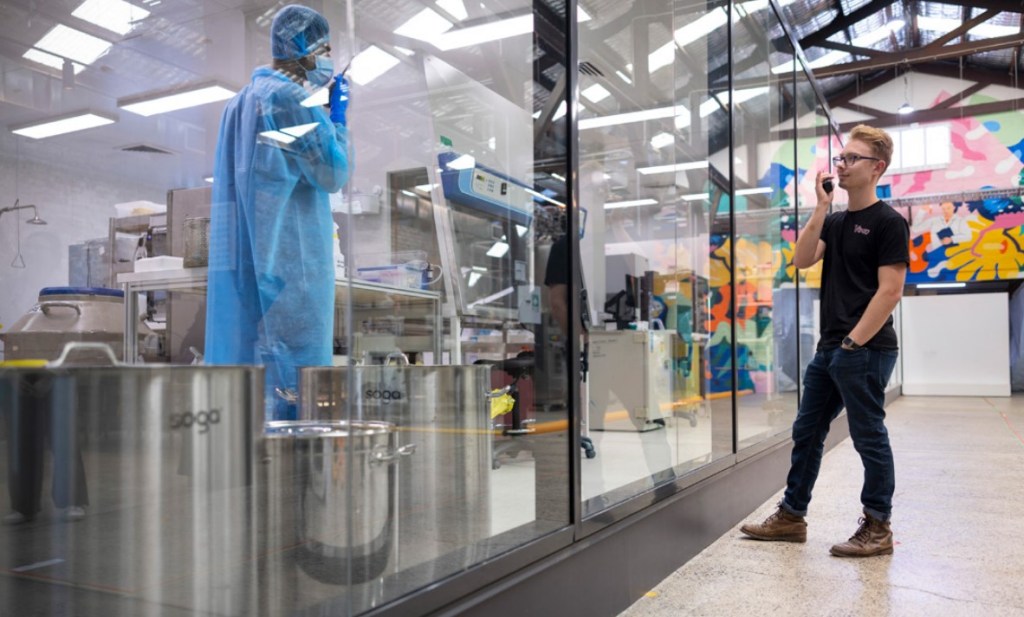 One team, one dream
Vow's new facility also sees its R&D and production teams working side-by-side – literally and figuratively , something that's very uncommon in the food manufacturing world.
"We have R&D and Factory 1 in one building, literally on opposite sides of the corridor," Peppou said. "It's been a really, really important part of being able to move fast … We don't have those clear segregations that most organisations have, where you have R&D and they kind of lob something over the wall to manufacturing, and the manufacturing guys go 'Ergh, those R&D guys, how the hell are we going to scale this up?' And then they do a bad job of it and you end up with a shit product coming out the other end."
Having R&D and manufacturing working alongside each other is not just a short-term plan; it wont be set aside once Vow products hit the market. Again, unlike many larger, more established companies, Vow sees R&D as an ongoing process.
"One of the things that I think most food companies, even alternative protein start-ups in places like Australia, have done really poorly is they treat product launches like the end, and then it just becomes about marketing and operations," Peppou said. "We see our products as something that are going to be ongoing evolutions, as we learn how consumers respond to them … There's going to be this continued refinement and evolution, and I want our best technologists and our best product people to be working with customers to get that product from being good to being indispensible in their life."
Sights set on Factory 2
Development for Vow's second facility is already underway, and it absolutely dwarves its predecessor, with the capacity to produce 100 times the scale of Factory 1.
The first stage of construction is set to be completed by the back end of 2024, and while it might seem brazen to commence work on such a significant project when your products aren't yet approved for sale, Peppou says it's a risk he's willing to take.
He's optimistic and says that the sheer size of the global meat market, and animal agriculture's inability to keep up with its growth, means alternative proteins will soon come to the fore.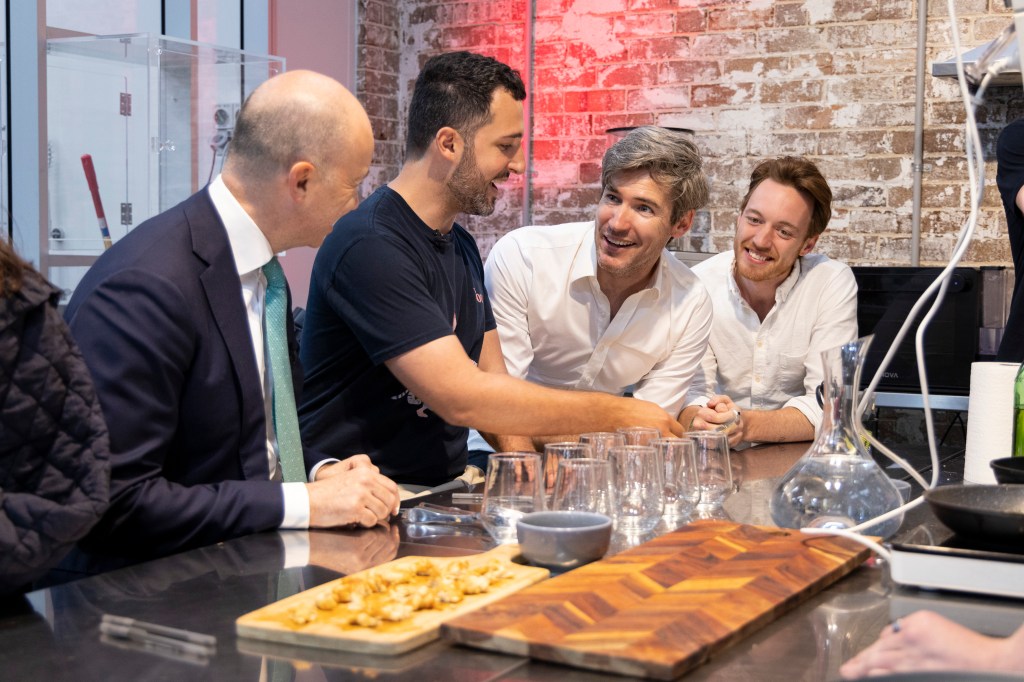 Even if Vow's projections are way off, Peppou says it'll still get to a point where year after year it's exhausting its manufacturing capability.
"I can't see a world where we're going to satisfy the demand in meat using animal agriculture. It's just going to create an environmental and health disaster time and time again, until we realise and either regulate against it or have alternatives," he said.
"So we just need to make the assumption that we're going to be supply limited, and build that capacity way ahead of when we need it. Because even if we're wrong by three orders of a magnitude, we're still going to use all of Factory 2 … Even if we're ramping faster than anyone's ever ramped in manufacturing, in 2030 we're going to be a fraction of one percent of global meat. We're still a rounding error at the end of this decade, and that's with like a dozen-plus larger factories.
"So you get to this point where you're like, 'wow, we can be very wrong and still use all the manufacturing capacity we're building for a very, very long time.'"
To stay up-to-date on the latest industry headlines, sign up to Future Alternative's enewsletter.