Wide Open Agriculture's (WOA) patented lupin-based protein, Buntine Protein, will be produced at the company's new pilot production facility.
The ASX-listed regenerative food and farming business announced the opening of the facility, which unlocks the ability for Western Australia's Australian Sweet Lupins to be converted into a versatile, neutral flavoured plant-based protein.
Until now, lupins have predominantly been used as animal feed and a regenerative crop, adding nitrogen to soils, however WOA's new technology, developed in partnership with Curtin University, allows the crop to be used for human consumption.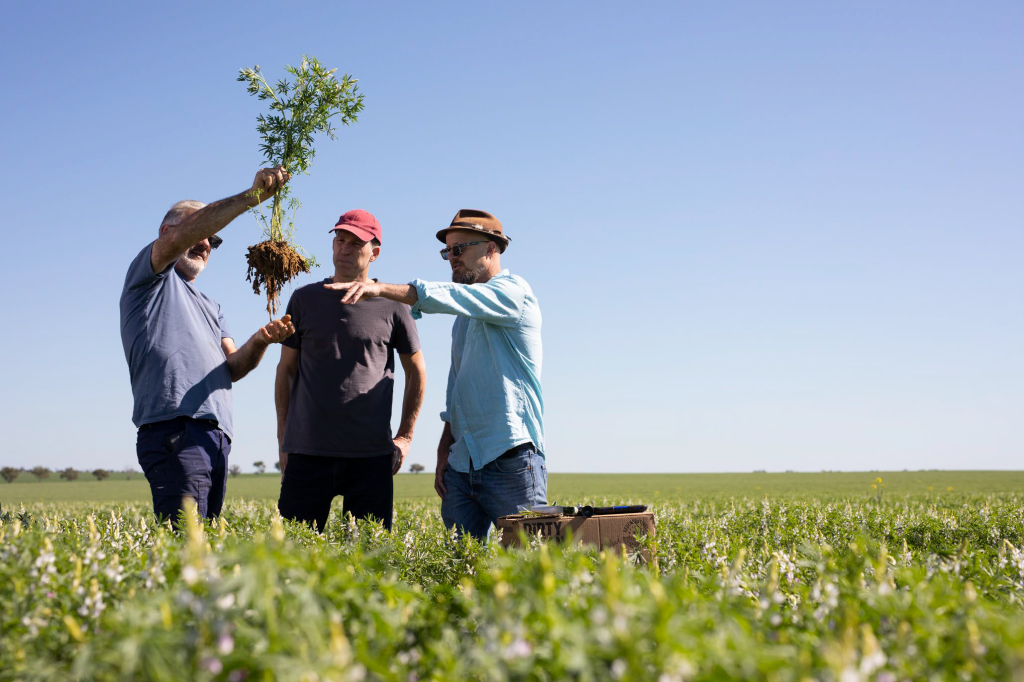 "Previous barriers for lupin to be used in the food sector relate to its taste, texture and its capacity for gelling and thickening. Our technology overcomes these challenges. Our novel technology unfolds the constituent protein in lupin to increase its ability to blend and mix with other food ingredients. This allows the protein to become suitable for new applications in a wide range of food and beverage sectors," co-founder, Ben Cole, said.
In a recent podcast episode with Future Alternative, Cole said the facility allows the business to bring the Buntine Protein technology and related manufacturing in-house.
"We really wanted to bring the technology in-house. So this pilot plant allows us to do that. We've done a huge amount of optimisation, and it's really exciting. For us as a business, we want to be across the value chain, and we've built this amazing food brand, and we have this incredible relationship with regenerative farmers, but the missing piece in the value chain was the manufacturing," he said.
WOA's Buntine Protein recently attracted the attention of global food company, Monde Nissin, which is expected to purchase up to 60 percent of the total Buntine Protein supply over the next two years.
WOA's regenerative food brand, Dirty Clean Food, will also incorporate Buntine Protein into a new line of high protein oat milk and snacking products later this year.
Sixty to 80 percent of the world's lupin supply comes from Western Australia, and according to WOA founding chairman, Anthony Maslin, the company wants to convert as much of this as possible into plant-based protein.
"As a hypothetical idea, if one day we were to convert the entire current West Australian lupin crop to Buntine Protein, it would be worth upwards of $1 billion in sales per year. This would represent only a small fraction of the global plant-based market, but one of WA's largest export products. And unlike some of the state's biggest resource-based exports, lupin is an annual crop and wont run out," he said.
To stay up-to-date on the latest industry headlines, sign up to Future Alternative's enewsletter.