Regenerative food and agriculture company, Wide Open Agriculture, has released its quarterly results for Q3, reporting revenue of $2.6 million, up 129 percent year-on-year.
It's a 14 percent rise on the previous quarter, and means the company – with a cash position of approximately $22.9 million – has recorded 11 consecutive quarters of revenue growth.
Based in Western Australia, Wide Open Agriculture operates the Dirty Clean Food retail brand and is on track in building a pilot-scale Functional Lupin Protein facility where it will develop in-house IP for functional lupin protein (Buntine), while also producing its own high protein oat milk.
Dirty Clean Food recorded its first $1 million month of revenue in March, with its digital platform a stand-out performer. Sales increased to more than $990,000, up 175 percent on the previous year and 71 percent on the previous quarter, while retail sales hit just over $445,000, up 181 percent on the previous year.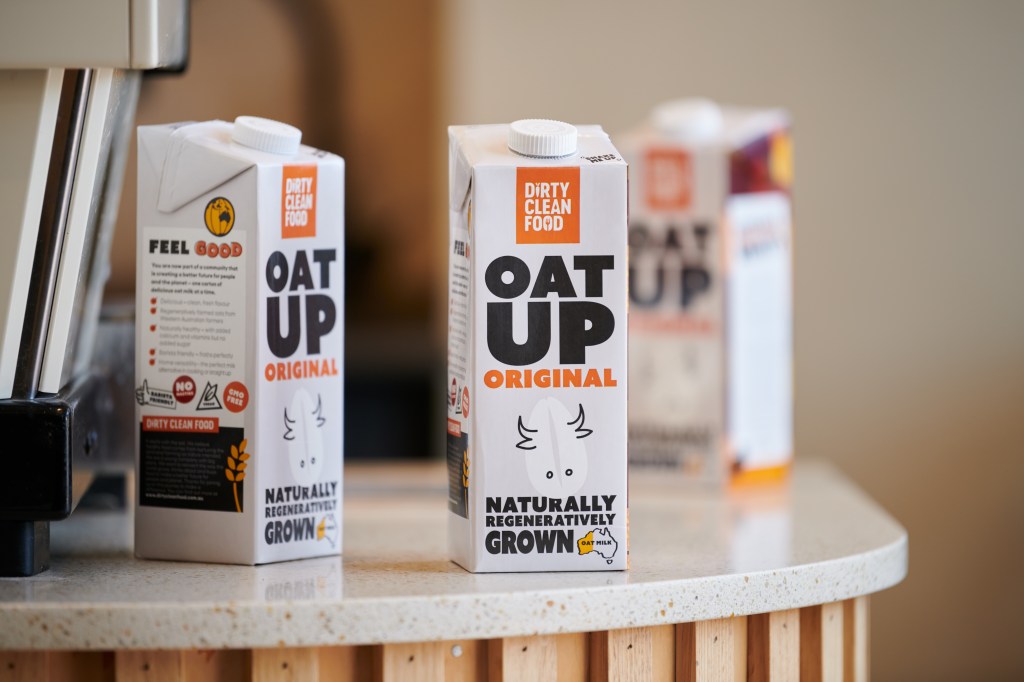 Appetite for oat milk
While Dirty Clean Food sells a broad range of products that champion regenerative agriculture, including fruit and vegetables, seafood, smallgoods, eggs and dairy, its oat milk product has been a key focus.
The product is estimated to be available in more than 1000 retail and cafe locations globally, and has benefited from multiple recent distribution agreements, including in Macau, Hong Kong and the Middle East, with related sales estimated to be $2.1 million per annum.
There's also strong demand from Asia, with sales growing more than 200 percent in Singapore.
"This is truly an exciting time for Wide Open Agriculture," said Ben Cole, managing director. "Our core Dirty Clean Food business lines are accelerating, our pilot plant is on track, and there is growing interest from partners in the potential of Buntine Protein … Our promise is to give conscious consumers a new and better option to buy ethical food – one that supports positive change and the regeneration of our farmland. These are values which clearly resonate beyond Australia."
To stay up-to-date on the latest industry headlines, sign up to Future Alternative's enewsletter.