Ground has broken at what will be Asia's largest cultivated meat production centre, scheduled to open in Q1 2023.
GOOD Meat, the cultivated meat division of Eat Just, broke ground at its new facility, located at JTC Bedok Food City in Singapore.
In 2020, Singapore became the first region in the world to approve the sale of a cultivated meat product, giving Eat Just's 'chicken' nuggets the regulatory nod. It's now widely regarded as the launchpad for cultivated meat products, with Australia's own Vow indicating it will launch a cultivated quail product there this year.
The new facility will house the largest bioreactor in the cultivated meat industry, helping GOOD Meat cater to the growing demand for its cultivated chicken products, and will be home to approximately 50 researchers, scientists and engineers.
"Less than two years ago, Singapore made history, and since that moment, consumers have enjoyed the world's first and only commercially available slaughter-free meat at high-end restaurants, hawker stalls and in their own homes," said Eat Just co-founder and CEO, Josh Tetrick. "We view Singapore as vital in our plans to build this new approach to making meat. We'll launch new products here, distribute to other countries in Asia from here and learn from consumers here who have proven themselves to be at the cutting edge of what's next."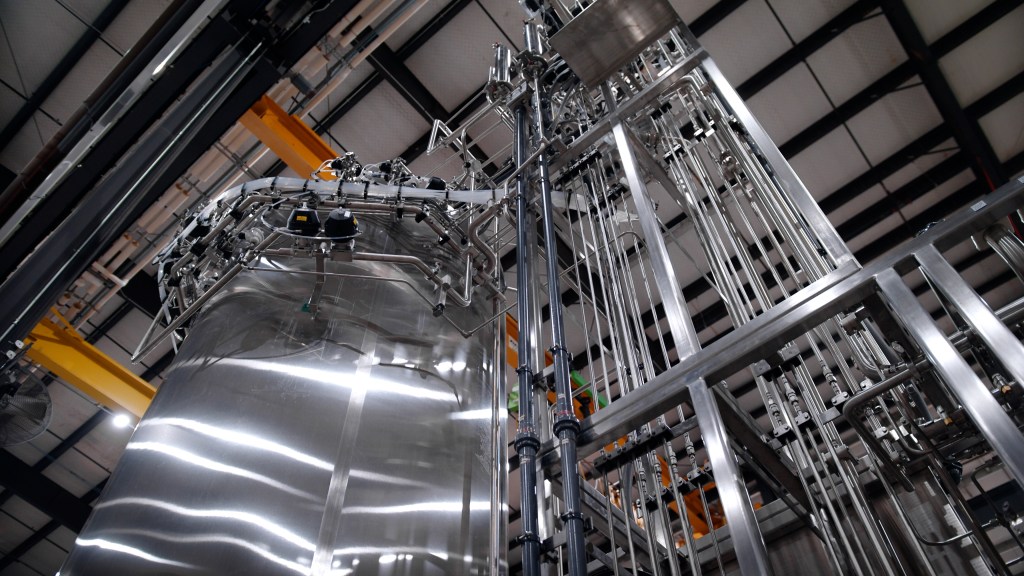 Damian Chan, executive vice president, Singapore Economic Development Board, said "Eat Just's new facility will boost Singapore's ability to develop critical scale-up processes in novel urban food solutions such as cell-cultured meat and support our interest in food resilience. This facility will also provide many good job opportunities for Singaporeans to be at the cutting edge of novel food technologies.
"We look forward to working closely with such like-minded companies to develop Singapore into a hub where innovative agri-food solutions can be developed to feed the world."
To stay up-to-date on the latest industry headlines, sign up to Future Alternative's enewsletter.