Arthur Voorwinden and his wife Padma Lianos were just about to launch a plant-based food chain when Covid turned their plans upside down. Now, after founding the Just Add Vegan meal subscription platform, they're hoping their recently announced $700,000 seed round will help make their entrepreneurial vision a reality. 
Future Alternative recently caught up with Arthur and Padma, Just Add Vegan's directors and co-founders, to learn more about the business and its plans for the Australian market. 
Can you tell us a bit about Just Add Vegan? How did the concept come about?
We are Australia's first health-focused, 100 percent plant-powered meal-kit subscription service. We offer a weekly changing menu as well as a growing range of add-on food products not readily available in supermarkets. We're ultimately evolving into a 'one-stop shop for your weekly plant-based food needs', capitalising on the major consumer trends towards plant-based eating and convenience. 
It all started in June 2012, when we first met on the last day of a Vipassana meditation course in the UK. Back then, we were living in different countries and both working in well-paid, white-collar roles, but we soon discovered that we shared a passion for food and a strong urge to make the world a better place. In December 2018 we quit our jobs, sold our house in Amsterdam and moved to the other side of the world, together with our daughter. And with the dream to start a vegan food business!
We were close to launching a grab-and-go chain when Covid hit and everything changed. We quickly pivoted to meal delivery, and Just Add Vegan was born.
We validated our concept during a 15 month test market, delivering over 12,000 meal kits to more than 300 customers across NSW and the ACT. We temporarily closed in February to solve persistent technical issues with our custom-built subscription platform and to secure funding to take Just Add Vegan to the next level. We expect to reopen by early 2024.
Do you manufacture food products, or compile the meals using other manufacturers' goods? Who are some of the plant-based brands you're working with?
Our team of chefs develop and produce gourmet spice mixes, seasonings and sauces specifically tailored to the meal kits we offer. Other ingredients, such as meat alternatives and plant-based cheeses, are externally sourced. We have partnered with some of Australia's most amazing plant-based brands, including BUDS, Miller Lane Foods, Suzy Spoon's Vegetarian Butcher and Syndian Natural Foods, and we also sell their products separately.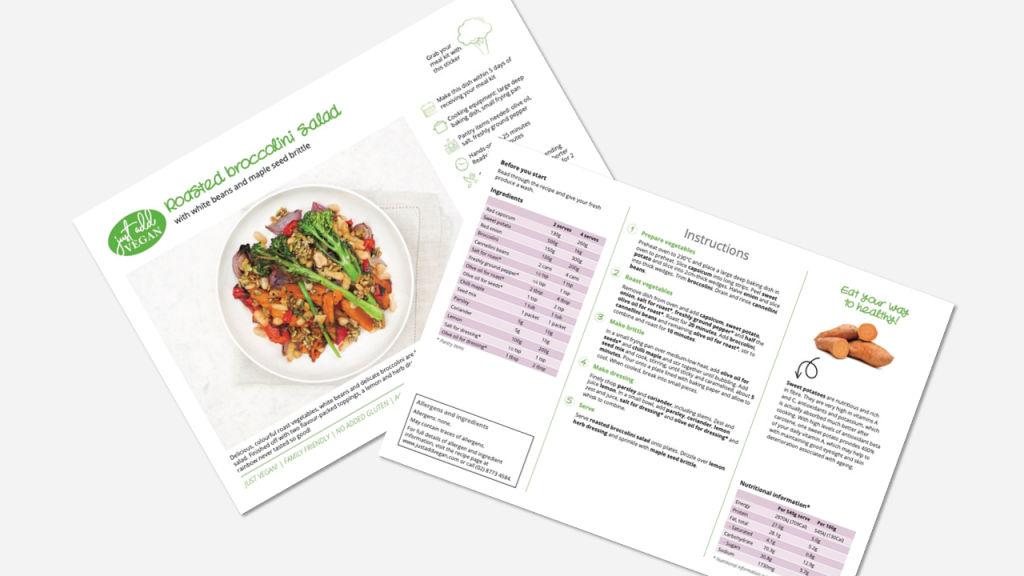 Just Add Vegan meal prep instructions
These add-on products are an important pillar of our business model. They are a great way to increase the average order value and our customers love the option to add products to their weekly box, instead of trying to source them elsewhere.
We will soon be significantly expanding our third-party product range, and we're also extending the Just Add Vegan brand with our own add-on products, including spice mixes, sauces, cereals, snacks and a limited range of ready meals.
What do you look for when partnering with plant-based ingredient suppliers?
Our three main criteria are gourmet quality, healthiness and sustainability. Great food demands the finest ingredients, so it all starts with the deliciousness of the product.
Healthiness is extremely important to us – and to our customers, many of whom choose to eat plant-based food for health reasons. Our nutritionist-designed menu is rooted in the whole-food plant-based diet. When selecting suppliers and ingredients, we mainly consider nutrient density, artificial additives and preservatives, and the level of processing.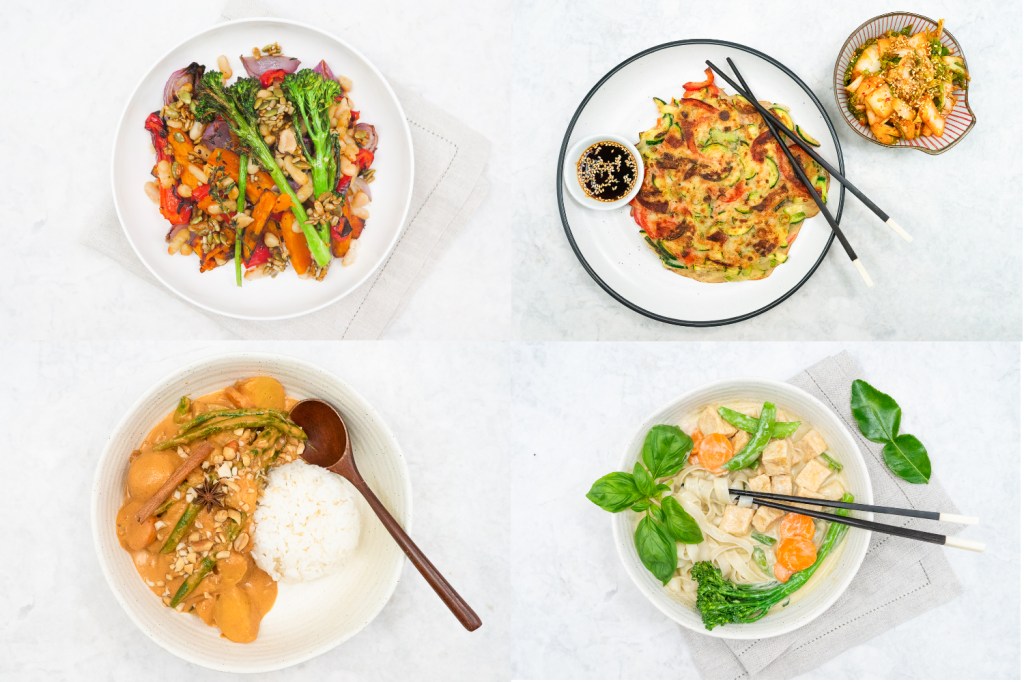 Meals by Just Add Vegan
The third criterion, sustainability, relates to emissions and waste. We prefer to source everything as local as possible, but sometimes we get ingredients from further afield, because we don't want to compromise on flavour.
You've just announced the launch of your $700,000 seed round. What do you plan to use these funds for?
We will use the funds for marketing and PR, equipment and IT infrastructure. We recently finalised our pitch deck and are now approaching impact investors in Australia and abroad. It's not an easy sell because the meal-kit sector is characterised by fierce competition and slim margins, due to high customer churn and hefty acquisition costs, mainly because of skyrocketing welcome discounts offered by the big brands.
But we're confident that we will find the right partner/s; we're an agile niche player and the quality of our product is unmatched, according to our customers. 
You launched in 2021. What have you learnt about your customers since then?
Our customers are plant-forward people – mostly women who enjoy cooking but are too busy to learn how to cook tasty vegan food or to menu plan. They are health and/or environmentally conscious, 25-45 years of age and have a medium-high household income. 
We have learned that our customers want quality, convenience, customisation and sustainability. They prefer us over other meal delivery services because of the flavours and variety we bring to their plate as well as the quality of our ingredients. Other reasons are that we are purpose-driven and 100 percent Australian family-owned.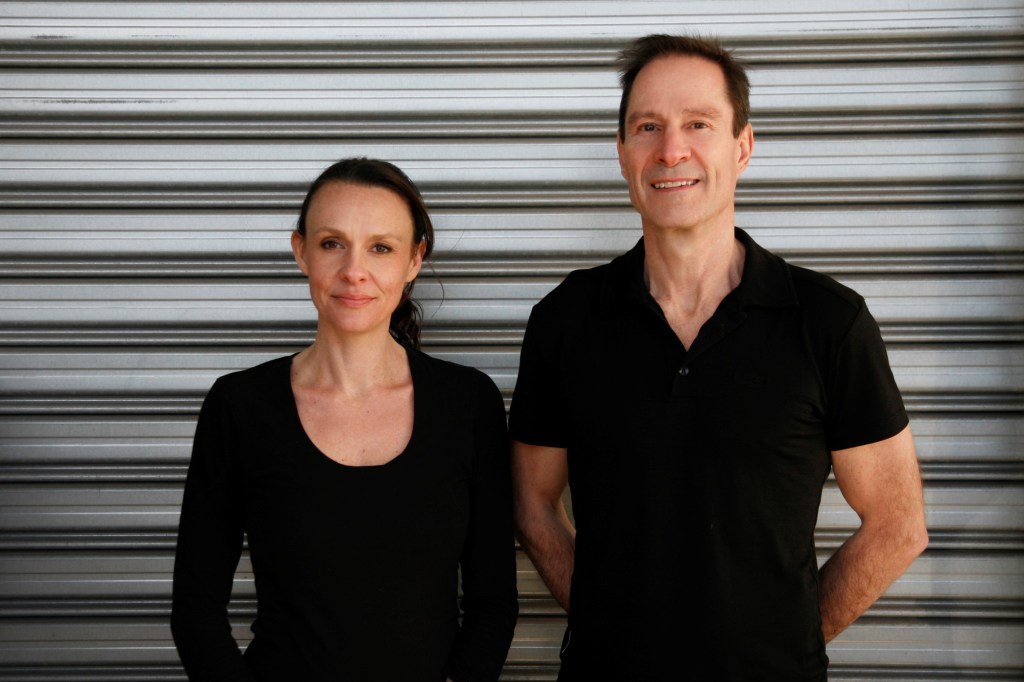 How has the plant-based industry in Australia evolved since your launch?
The main event since our launch is probably the release in 2022 of CSIRO's Australia's Protein Roadmap report, outlining huge opportunities for the production and export of plant-based protein products.
Meanwhile, the big supermarkets have continued to extend their own brand plant-based ranges, and more and more established non-plant-based brands, such as Bega, are launching plant-based versions of their products.
Some product categories have become very crowded. At the same time, demand for plant-based alternatives has slowed due to the cost-of-living crisis. So some consolidation is inevitable.
What excites and inspires us the most are the purpose-driven pioneers who enrich the vegan landscape with new formulations, such as Compassion Creamery with their oat-based cream cheese and Uproot Food with their carrot-based smoked salmon.
What can we expect to see from the brand in the next 12 months, and across the next five years?
The next 12 months will see the launch of our new IT platform, our hard launch in NSW and the ACT, the introduction of a dedicated no-added-gluten meal-kit plan, the extension of the Just Add Vegan brand with add-on products and the significant expansion of our third-party product range.
Further down the road we will be introducing calorie-smart and high-protein meal plans, we'll move to a larger fulfillment centre in NSW, launch into Victoria and Queensland, attain plastic-neutral and B Corp accreditation, and enter into an overseas market.
Last but foremost, we hope to be well underway in creating the impact we have always envisioned, delivering healthy, environmentally-friendly and cruelty-free meals to thousands of households across the country.
To stay up-to-date on the latest industry headlines, sign up to Future Alternative's enewsletter.