Food Frontier's annual event for Australia and New Zealand's alternative protein industry is back in 2023, with early bird tickets now available.
The one-day event will be hosted at the Sofitel Melbourne on Collins on 4 October, and will see up to 500 industry members congregate to hear from leaders in plant-based manufacturing, precision fermentation and cell cultivation.
Program details will be released in the coming months, but the event's website states that AltProteins23 will cover topics including consumer acceptance, value chain scaling, regulation, investment, innovation and exports.
"Food Frontier's AltProteins23 will explore everything from game-changing protein technologies on the horizon to immediate scale-up bottlenecks across R&D, ingredients and production," it reads.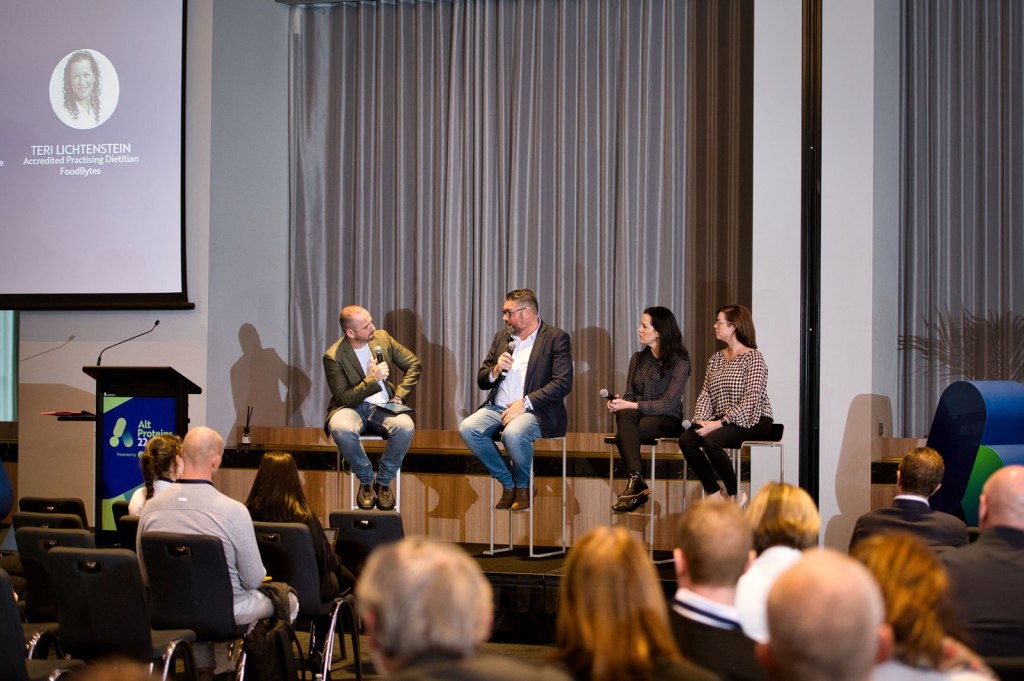 "Come together with other industry leaders, agri-food and policy experts and pioneering researchers to explore the latest success stories, learnings and insights that you can't get anywhere else."
The inaugural 2022 event included discussions on key barriers to entry faced by plant-based manufacturers, the value of 'Team Australia', and regulatory hurdles for the cellular agriculture sector. This particular panel was facilitated by Future Alternative's editor and saw Vow's (at the time) business operations manager, Neel Reddy, announce the upcoming launch of its cultivated quail product in Singapore.
For ticket sales and more information, click here.
To stay up-to-date on the latest industry headlines, sign up to Future Alternative's enewsletter.