The second annual AltProteins conference presented by Food Frontier brought together 400 industry experts and provided insights into the future of the alternative protein category.

Key debates included the preferences for companies to prioritise the retail channel or the food service and hospitality channels, with leaders from both major distribution areas sharing their thoughts on the benefits of each channel.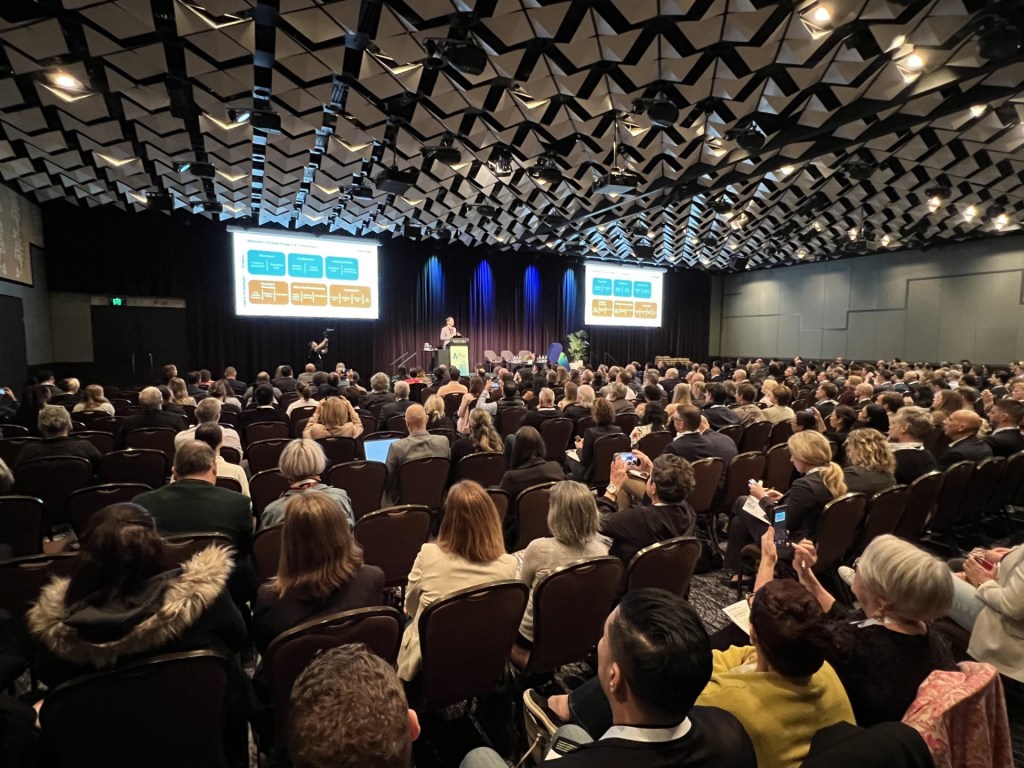 The rise of the 'conscious consumer'
Mauro Pisani from Woolworths told a full conference room at the Sofitel in Melbourne that the retailer will continue  to support the category, but also provided some key advice about how to maximise sales in the category – particularly targeting the rise of the 'conscious consumer', which offers a higher repeat purchase volume than just vegan consumers.

Pisani recommended alternative protein products could obtain quick wins among conscious consumers by offering clear benefits such as substantially higher protein as well as appealing packaging that could be fully compostable.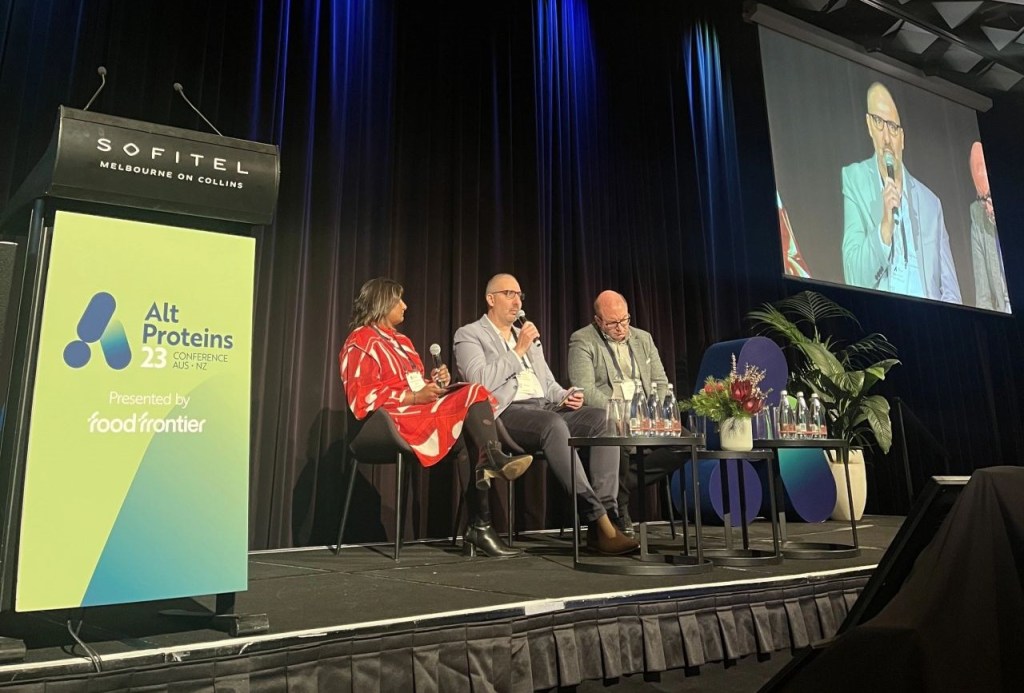 Dr Angeline Achariya, Innovation GameChangers (L); Mauro Pisani, Woolworths (C), Mark Field
Prof Consulting Group (R). Image via Food Frontier.

This was reinforced by Nathaniel Tupou from v2food who said that conscious consumers are very important to understand.

"They are likely to be single income no kids and double income no kids, Millenials and Gen Z – they are more likely to be metro-based and are driven by health, convenience, sustainability and versatility. By the way, they make up 36 per cent of spend in Australia today and will make up 50 per cent by 2030.

"There are some simple customer barriers for us to address – it is health, ease, accessibility, and taste – to get more consumers from this category to pick up the products and then come back and continue to buy the category."
'One protein to feed them all'
On the Foodservice panel, Sisel Rosengren from Food Industry Foresight estimated 12 per growth in the category. Renee Rogers from All G Foods said she was strongly focused on the potential from the food service category where chefs are the key influencer and buyer of alternative protein products.

Food service professionals are also recognising that there is 'one protein to feed them all', with the clear nutritional features 'ticking a number of boxes' including Halal certification through to ESG benefits, meaning that only one form of protein will need to be purchased to feed all consumers in a catering environment.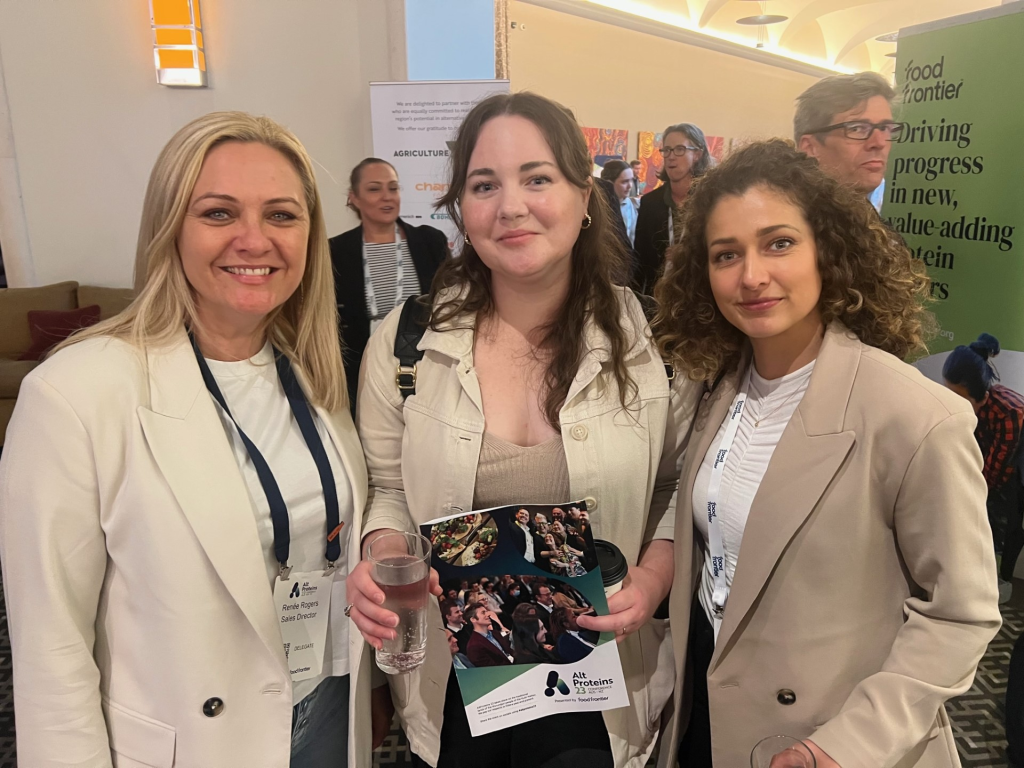 Renee Rogers, Melissa Swinscoe, & Olivia Iacuone from All G Foods.

Simon Jackson from Compass warned that the ESG 'freight train' was on its way to Australia and that alt protein suppliers in many cases already had a foot in the door compared to other suppliers with their inherent benefits over other products.
CellAg certification timelines
Many companies shared their timelines for when they will be preparing for FZANZ certification. Jim Fader from Eden Brew – fresh from a $25 million capital raise – explained the long timeframes and complexity required for filing these applications.
"My experience so far been through specialists and consultants and we are now having early discussions about putting our dossier in with FZANZ. The process is very robust as you would expect and we are very confident in our ability to meet the demands of the process. We think it will take 12 months from when we put the dossier in and we would like to get that in during the first quarter of next year."

George Peppou from Vow joined a panel with FSANZ to discuss the path to market for cellular agriculture products. With Vow's own product awaiting approval, Peppou commented on how the process has been to date.

"As a producer, we're on the same side as the regulators. As we've been more transparent, we've had a better and easier time with the regulators."

Cale Drouin from Cale & Daughters described the industry as "exciting and dangerous" as it approached a consolidation phase.

"I think working together is important, as much as that is hard when it comes to IP. The future is collaboration and we need to have fewer companies doing more."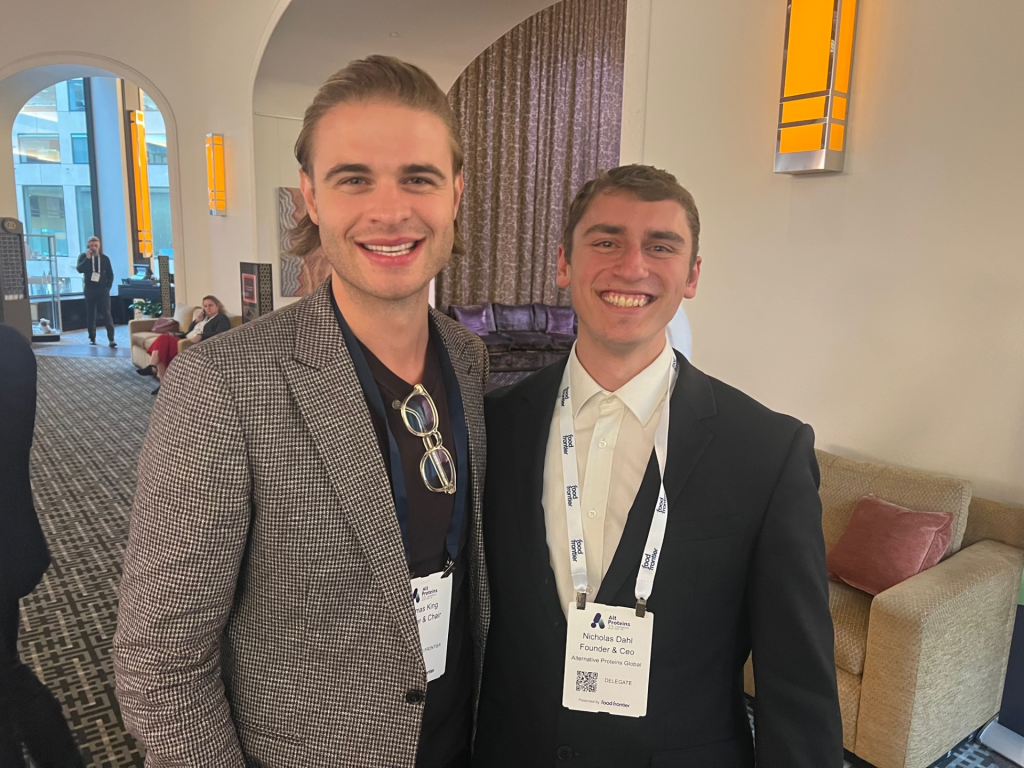 Food Frontier founder Thomas King & Alternative Proteins Global founder / CEO Nicholas Dahl

Food Frontier founder Thomas King shared his thoughts at the conclusion of the event.

"We have had over 400 policymakers, industry leaders and innovators from across the entire ecosystem with over 40 exceptional speakers and experts from Australia, New Zealand, Asia, and the United States talking about everything from science to sales, plant-based to precision fermentation, cultivated meat to air protein. This is the place to be for anyone interested in alternative proteins in our region.

"The highlight for me was the depth of insight and the sophistication of conversation – it is clear that the industry is maturing and open to conversations about how we maximise the opportunity before us. A rising tide lifts all boats and we need to be working together to overcome shared challenges and realise untapped opportunities."
To stay up-to-date on the latest industry headlines, sign up to Future Alternative's enewsletter.