Following the success of its inaugural event in Melbourne this year, Food Frontier has confirmed AltProteins23 will be going ahead.
The event will once again take place in Melbourne, at the Sofitel Melbourne on Collins, and will be held on Wednesday 4 October.
This year's event saw leaders from Australia's alternative protein industry congregate to discuss the most significant opportunities and obstacles in the sector, with representatives from agriculture, manufacturing, foodservice, government, FMCG and academia all in attendance.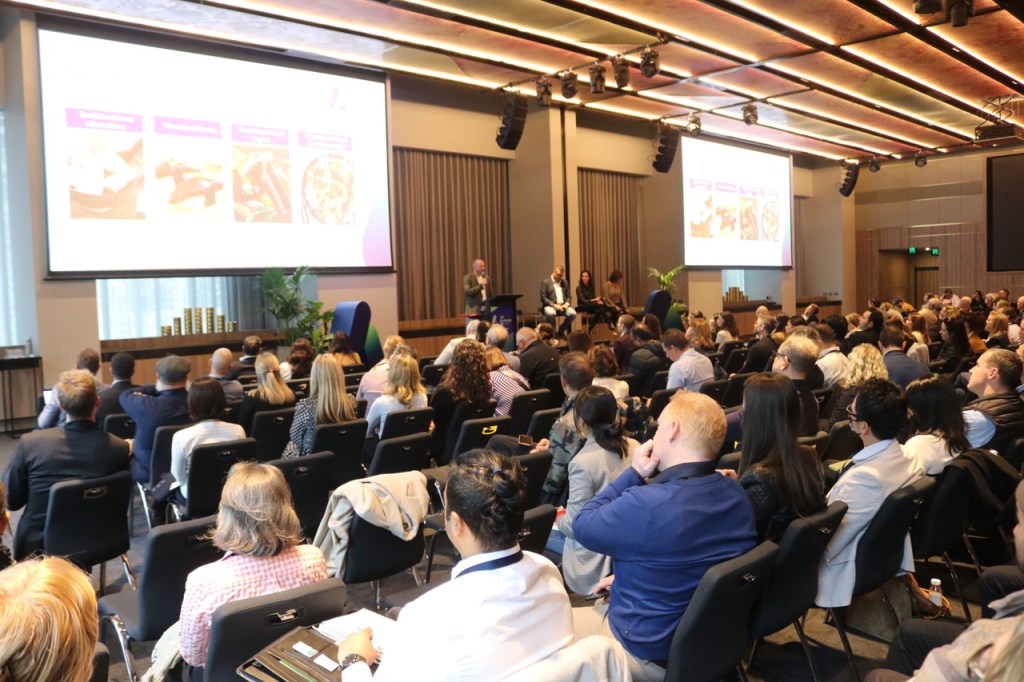 The program comprised a series of presentations and panel discussions, with leading companies including Eden Brew, v2food, Vow, Harvest B, Australian Plant Proteins and Fable, amongst others, taking the stage.
You can read our coverage of the 2022 event here and here.
Jane Sydenham-Clarke, who recently took over from Thomas King as CEO of Food Frontier, said the 2023 event is "going to be bigger and bolder, with expanded programming and capacity to host 500 delegates, and Alice Zaslavsky returning as our event MC."
Listen to our podcast episode with Jane Sydenham-Clarke below.
To stay up-to-date on the latest industry headlines, sign up to Future Alternative's enewsletter.