Fine Food Australia 2023 wrapped last week, this year's event showcasing a diverse range of alternative protein and plant-based brands from Australia and abroad.
According to the show's organizers, this year's event drew tens of thousands of vistors over its four day run at Sydney's ICC. They also noted that data from past shows indicates that 48% of attendees to Fine Food Australia go to see products from the natural and organics category.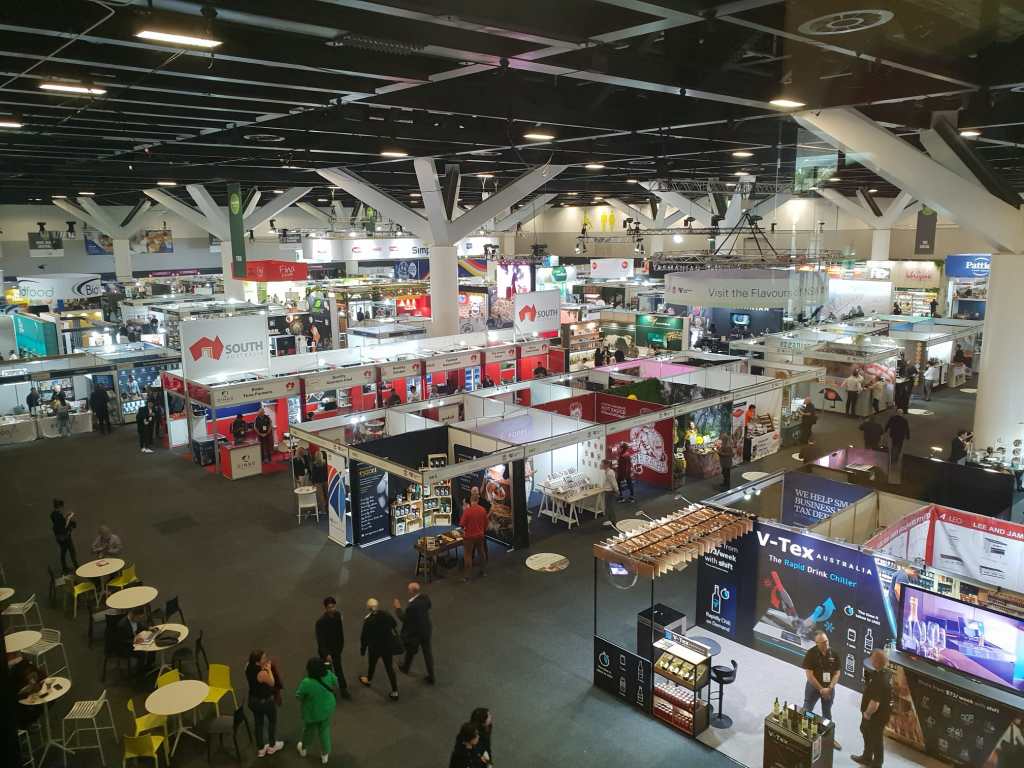 Fine Food Australia 2023. Image via Nicholas Dahl.


Nicholas Dahl, Founder & CEO of market research firm Alternative Proteins Global, told Future Alternative that he observed companies in the alt protein space exhibiting over 75 varieties of plant-based meat at this year's show. 

Dahl added that out of the 25 plant-based companies at the show, roughly half were exhibiting alternative meat products, with the rest showing plant-based dairy offerings such as milk and cheese.
"We have always had strong interest from plant-based businesses wanting to exhibit at Fine Food Australia," said Event Manager Andrew Lawson. "Each year the plant-based component of the show grows stronger as demand increases for plant-based meat and dairy alternatives."
Among the notable Aussie alt protein exhibitors was Circle Harvest, which was one of 18 NSW businesses featured in the NSW Government's Flavours of NSW zone. The company, founded 16 years ago by CEO Skye Blackburn, offers a range of insect-based protein products.

"Our cricket powder corn chips are now in 1,000 school canteens across Australia and we have had good interest recently from manufacturers wanting to include our cricket powder in products," Blackburn said. "The market is now much more educated about the future of insect protein, which is widely eaten throughout the world."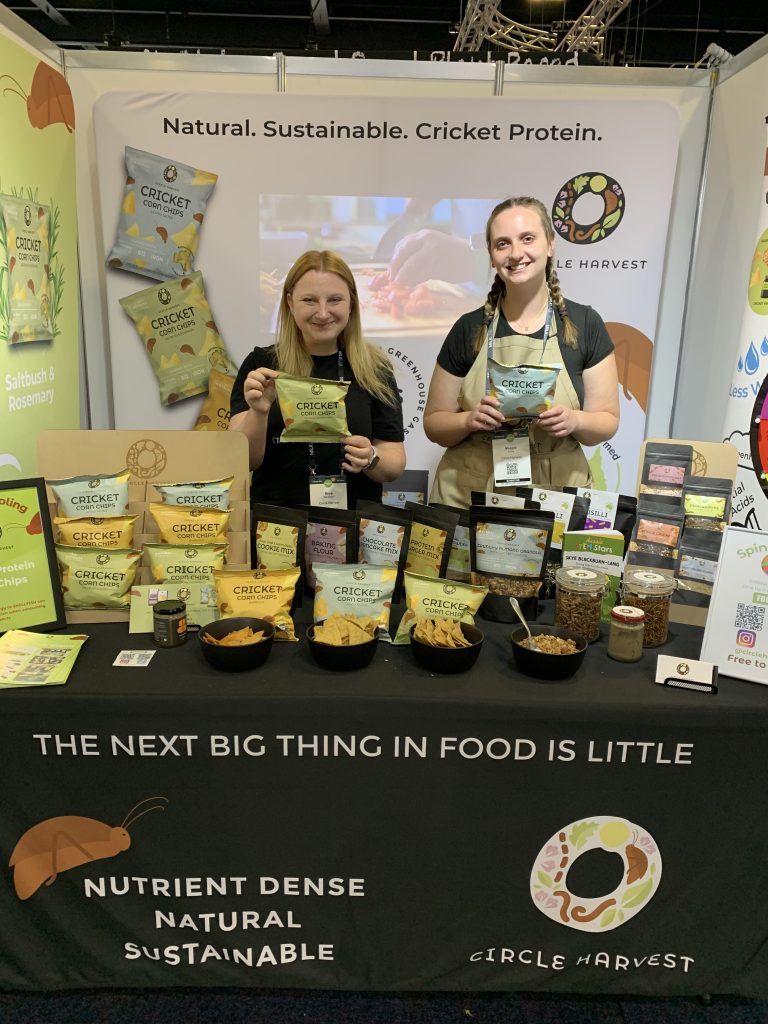 Circle Harvest's booth at FFA 2023. Image via Fine Food Australia.


Plant-based products that debuted at the show included v2food's plant-based pies and Fënn Foods' plant-based chicken nuggets.
Plant-based pies and chicken nuggets from v2food & Fënn Foods. Images via Nicholas Dahl.


Other local plant-based brands on display included Big Owl Foods, All G Foods, The Alternative Dairy Co, and Vitasoy, among others.

Fine Food Australias was also host to a wide range of overseas alt protein companies, including Greece-based alternative dairy brand Violife and Thai plant-based meat startup Meat Avatar.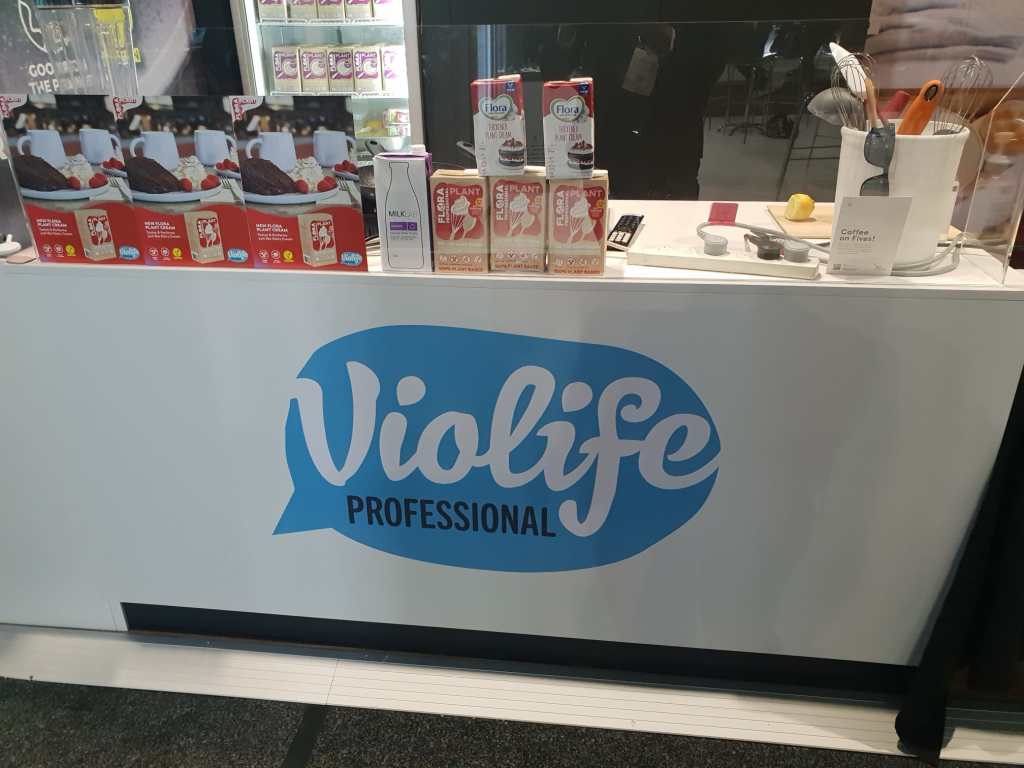 Plant-based dairy and pork products from Violife & Meat Avatar. Images via Nicholas Dahl.
Giving a presentation on plant-based dining, Chef Adam Moore shared his outlook for the market. Moore said that rising meat prices along with fatigue related to over-produced plant-based products would lead to a resurgence of vegatable-led dishes with meat as the side option.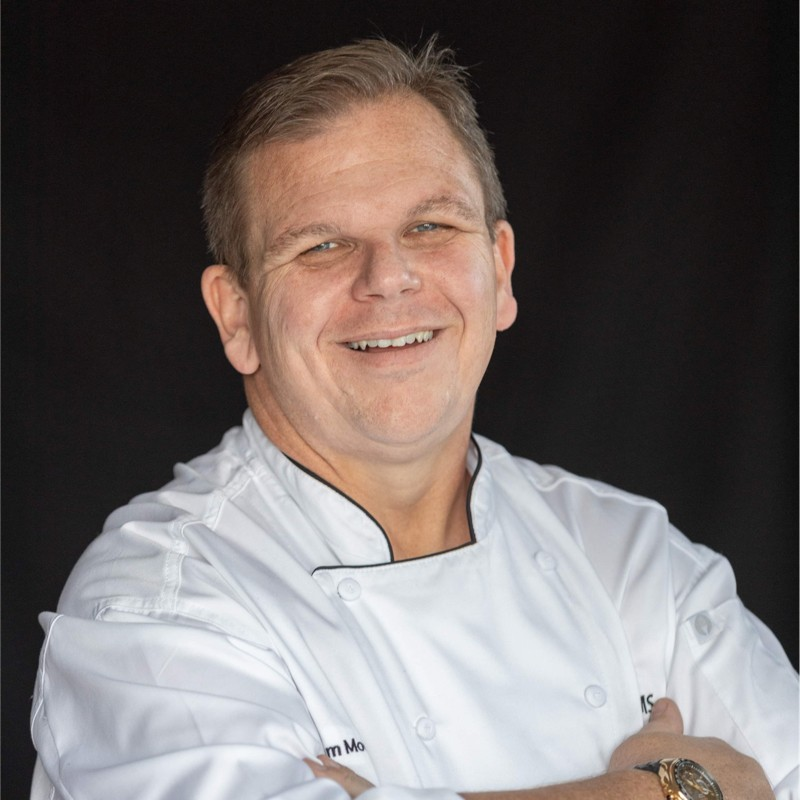 Chef Adam Moore. Image via Linkedin.

The event's organizers said they were expecting an equally massive turnout for next year's show.
"Next year is the 40th anniversary of Fine Food Australia, so we're already preparing for a truly massive show," said Lawson. "We're incredibly proud to be the leading food industry show in this country and are looking forward to once more celebrating all the corners of the industry."
To stay up-to-date on the latest industry headlines, sign up to Future Alternative's enewsletter.