Leading international trade fair for the meat industry, IFFA, will be held from 14 to 19 May and will this year incorporate alternative proteins.
Spread over some 116,000 square metres at the Frankfurt Fair and Exhibition Centre, the IFFA 2022 will welcome approximately 900 exhibitors from over 40 countries.
The event is designed for butchers and members of the broader meat industry, including hospitality and retail operators. For the first time in its 70-plus year history, IFFA 2022 will showcase products and technologies from the vegetable-based meat and alternative protein sector, with at least 200 exhibitors falling into this category.
"We are ready to welcome important players from the German and international meat and protein industry to IFFA 2022," said Wolfgang Marzin, president and CEO of event organiser, Messe Frankfurt. "The breadth and depth of the products and services to be seen is unrivalled and, this year, will once again generate a multitude of innovative impulses. With the new theme of alternative sources of protein, IFFA, the world's leading trade fair for the industry, not ony sets the trend but also reflects current consumer behaviour."
The German Association for Alternative Sources of Protein, The Good Food Institute Europe and the ProVeg nutritional organisation will all be contributing to the event.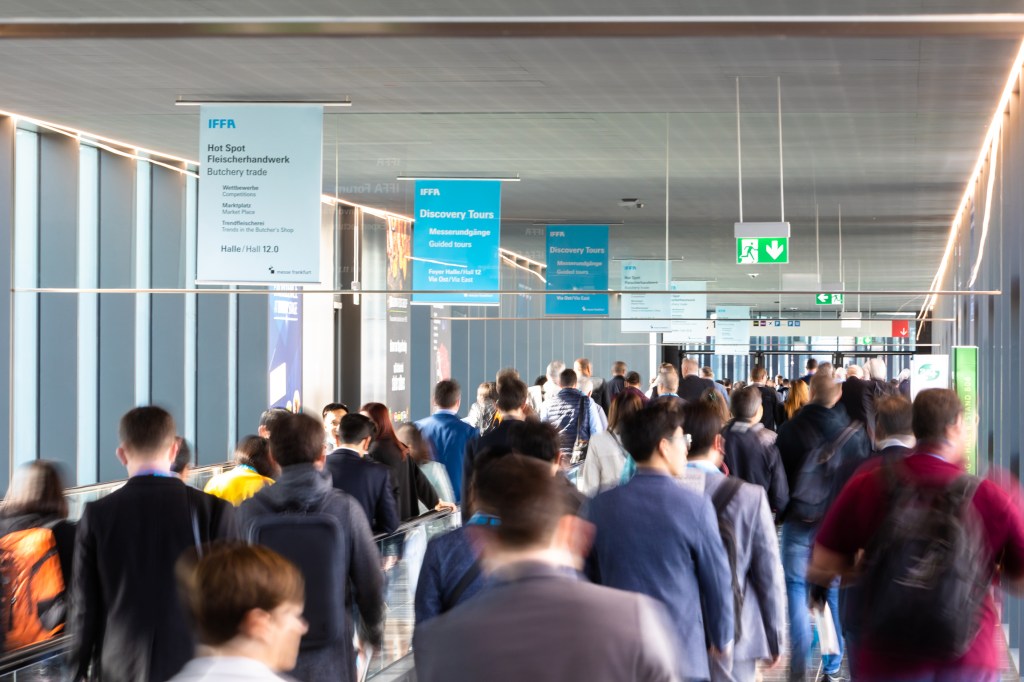 What to expect
Visitors to IFFA will have the opportunity to see and experience innovations, take part in lectures and discussions, and be inspired by new products and solutions, including technology for processing and packaging meat and alternative protein products, ingredients and additives for modern foodstuffs, as well as new sales products.
The IFFA Forum will host expert talks and product presentations, with a different theme discussed every day, including automation, digitalisation, food safety, sustainability, food trends and individualisation in artisanal businesses.
New and also live daily, vegan and meat-based bratwurst will be produced on the genuine production line of the IFFA Factory, while experts explain the production methods and provide information about recipes, ingredients and processes.
There will also be a range of Discovery Tours and competitions hosted by the German Butchers' Association.
For the first time, IFFA 2022 will also offer digital attendance for those unable to attend in-person. Detailed product information, corporate profiles of the exhibitors, photos and video will be available online, as well as chat functions and video call capabilities.
To stay up-to-date on the latest industry headlines, sign up to Future Alternative's enewsletter.